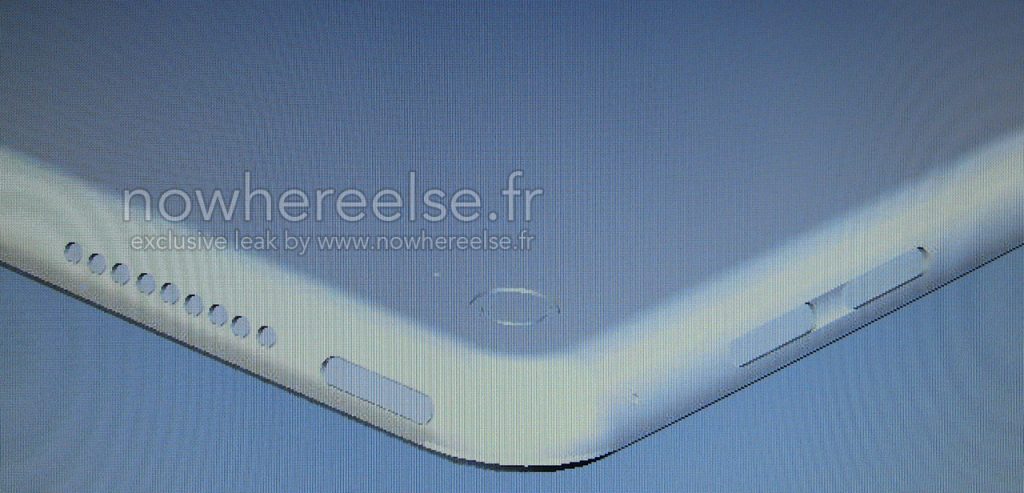 Sketchy? Absolutely, but in this that is a good thing. A fresh rumor out of China by way of France shows an Apple iPad Pro or iPad Air Plus — Or is that an iPad Pro Air Plus? — prototype that is supposedly working its way through Foxconn.
And, where can we find this rumor iPad Pad image (above)? France's NowhereElse.fr, which has a strong Apple rumor record — not perfect, mind you, but they are regularly right.
That said, NowhereElse.fr says they got the above image from a Foxconn employee.
The detail available in that shot is sparse, but our previous iPad Pro reporting can some flesh on those bones: A8X processor, 12.2 (or 12.9)-inch display, 2GB RAM, Touch ID fingerprint sensor and, this is interesting, four stereo speaker.
It's believed that the iPad Pro sometime in the first half of 2015, hence the A8X processor, which is also found in the current iPad Air.
Some believe the iPad Pro is targeted at the entry-level MacBook Air market segment. Give that the MBA now starts at $899, you've got to wonder how Apple will price the iPad Pro.
Personally, I'm not seeing the need for an iPad Pro. Unless, of course, it's actually a notebook/tablet convertible a la the Microsoft Surface? Ick…
What's your take?
Via: Macrumors, Image Slug: LifeHacker Oz