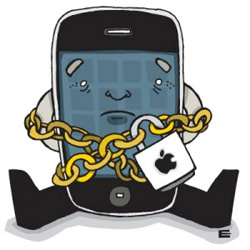 @pod2G has finally revealed when iPad 2 and iPhone 4S users can expect to see an untethered jailbreak built for them. With a tweet of his own, the famed hacker noted that fans can expect a working untethered jailbreak in a week or so.
Pod2G handed over his original exploit to the Chronic DevTeam which later released in the form of Corona, a tweak available via Cydia. Corona allows users to add an untethered jailbreak to their A4 devices. Pod2G reportedly wanted to focus on A5 devices at the time.


This is the first time Pod2G has offered an ETA for any public release. He has previously chosen to give no indication of release dates, including the untethered JailBreak for the original iPad and iPhone 4. Assuming the iPhone 4S and iPad 2 untethered JailBreak goes live next week, finding a method to get a functional Siri port to the iPhone 4 is not out of the question.