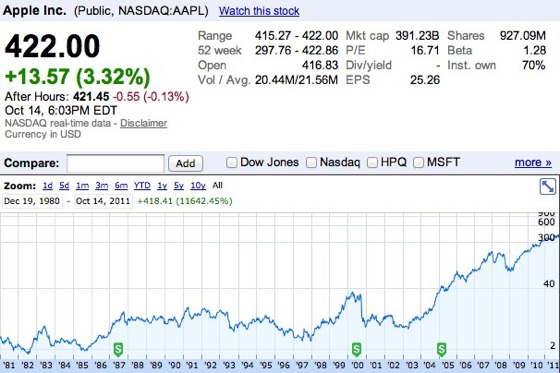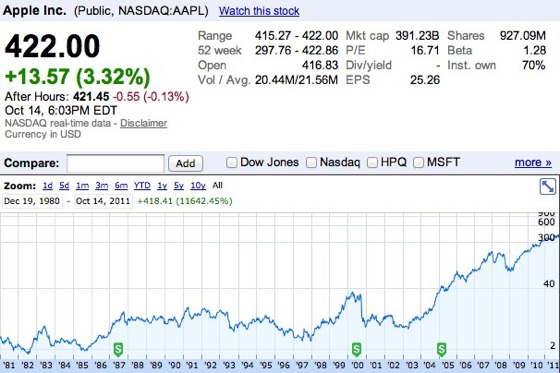 Following on from the record figures seen by Sprint and AT&T today, sales of the new iPhone 4S have driven Apple's stock (AAPL) to its highest closing price ever, $422.00.
A slightly-higher all-time high of $422.86 was achieved during intraday trading on September 20, but today represents the highest close.
Apple's Q4 earnings are set to be released on October 18th.