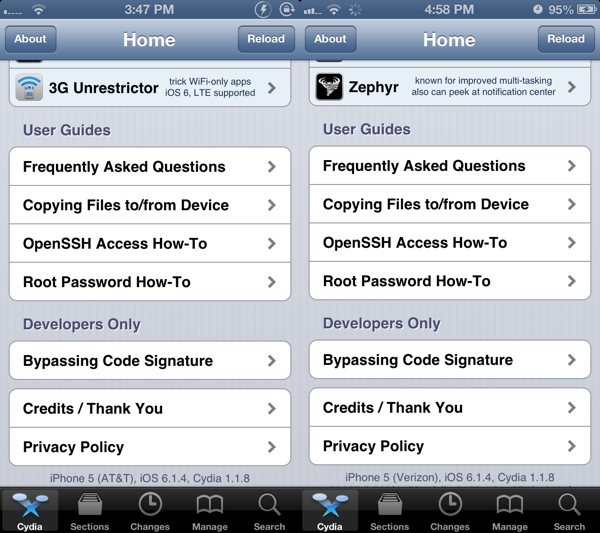 A few days ago we reported a developer that goes by the name of winocm had tweeted saying he had successfully jailbroken iOS 6.1.3 but it was restricted to the iPhone 4. However, he has announced that he has successfully got an iPhone 5 running iOS 6.1.4 Jailbroken.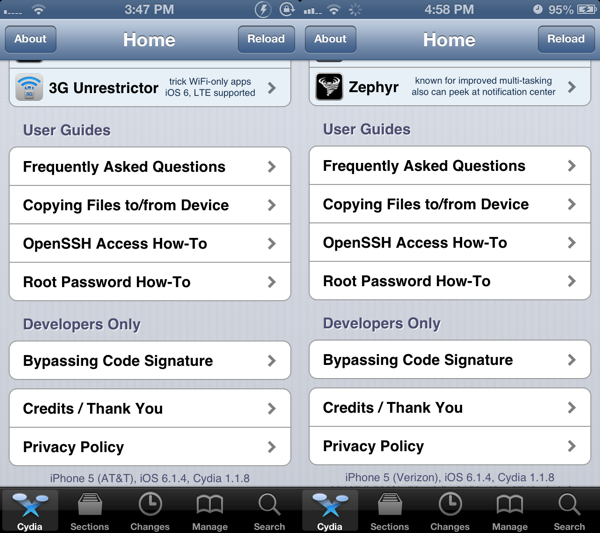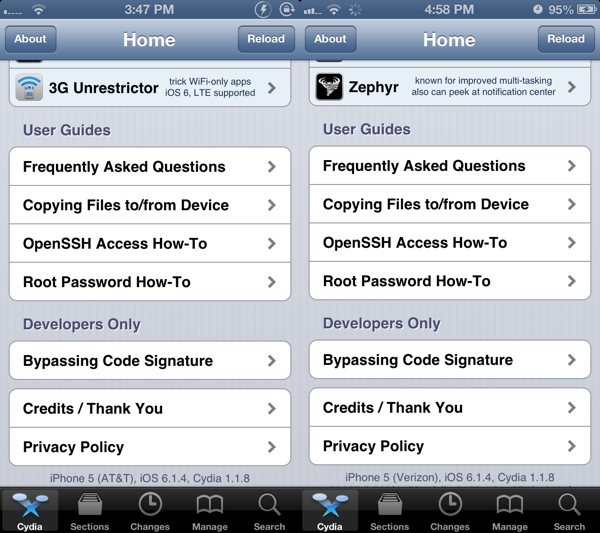 This is huge news for those that lost their Jailbreak by having to upgrade past iOS 6.1.2, whether that's because you got a new device with it pre-installed, or had to restore for warranty purposes.
iOS 6.1.4 Jailbroken
As shown in the image above, you can see an iPhone 5 running on both AT&T (GSM) and Verizon (CDMA) with the latest iOS 6.1.4 version. And that's right, there's Cydia. As for the other devices, it definitely works on the iPhone 5 and iPhone 4S since we've seen it demonstrated on those devices, but there's no word on the other supported devices as of yet.
Apparently the exploit used for this does not take advantage of anything that could potentially be used in iOS 7, so does not reveal the Jailbreak communities hand to Apple just yet. There's no word on a release date yet for it, but with iOS 7 just round the corner at Apple's September 10th event, I image it won't be long before winocm releases this to the public.
It will be interesting to get the reaction to this from you guys – would you avoid an iOS 7 upgrade to keep iOS 6.1.4 Jailbroken, if this was released to the public before the release of iOS 7, forfeiting all of what iOS 7 brings? Or would you happily sacrifice the Jailbreak and go ahead and upgrade to iOS 7?
Let us know your comments in the section below.