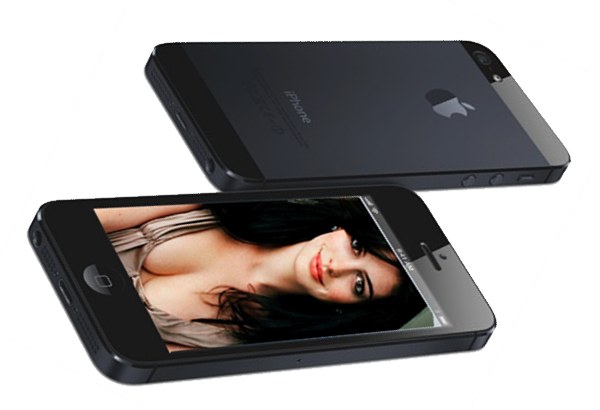 A huge first weekend of iPhone 5 sales that is certain to disappoint as Apple "only" managed sell something more than 5 million units, which "just" 20 percent more than the iPhone 4S' record setting total. And, if that's not enough disappointment for you, then Apple's iOS 6 download figure is a sure reason to sell AAPL and predict the Cupertino, CA-based maker of all iThings cool — the end is clearly nigh.
As of this writing AAPL was trading down nearly $10, or 1.5 percent, after dancing at or above $700 for several days.
iPhone 5 pre-orders doubled year-over-year and Apple has now announced after the fact that they sold more than 5 million, which is a pretty darned healthy 20 percent increase over 2011's iPhone 4S.
"Demand for iPhone 5 has been incredible and we are working hard to get an iPhone 5 into the hands of every customer who wants one as quickly as possible," said Tim Cook, CEO. "While we have sold out of our initial supply, stores continue to receive iPhone 5 shipments regularly and customers can continue to order online and receive an estimated delivery date. We appreciate everyone's patience and are working hard to build enough iPhone 5s for everyone."
That said, earlier reported that iPhone 5 sales might exceed 8 million units.
iOS 6 Adoption: Like an Eagle
Previously, Tapscape wrote that the real action this weekend was iOS 6 adoption by existing iPhone, iPod touch and iPad users. Apple has confirmed that judgement in announcing that over 100 million iOS 6 upgrades have taken place, which is a big, big share of the company's 400-plus million device installed base.
Wow, absolutely, wow.
The tricky bit about about the iPhone 5's first weekend sales is that it's sold out pretty much everywhere in the first weekend countries — US, Australia, Canada, France, Germany, Hong Kong, Japan, Singapore, UK — and Apple is preparing to launch in a bunch of other countries this Friday — Austria, Belgium, Czech Republic, Denmark, Estonia, Finland, Hungary, Ireland, Italy, Liechtenstein, Lithuania, Luxembourg, Netherlands, New Zealand, Norway, Poland, Portugal, Slovakia, Slovenia, Spain, Sweden and Switzerland.
So, could Apple have sold more than 5 million iPhone 5s this weekend? Absolutely. Will Apple hit 8 to 10 million iPhone 5 sales by the end of next weekend? You betcha.
Anyone disappointed in the iPhone 5 — design, features, software, quality, sales — really isn't paying attention…
What's your take?
image Daily News