Steve Jobs famously said that it's not about Megapixels, but more about photons when it comes to building a fantastic camera. So when the Nokia Lumia 1020 came out packing a whopping 41-Megapixel camera, many thought that it would blow Apple out of the water. However, according to recent tests the iPhone 5S is beating the Lumia 1020.
The iPhone 5S was put up against the Lumia 1020 in a variety of real world snapshot tests and surprisingly came out on top, despite the iPhone 5S only having an 8-Megapixel camera, opposed to the 41-Megapixels of the Lumia 1020.
Here are some of the example pictures which were used to evaluate the iPhone 5S camera performance and conclude that it was the device outputting superior photos.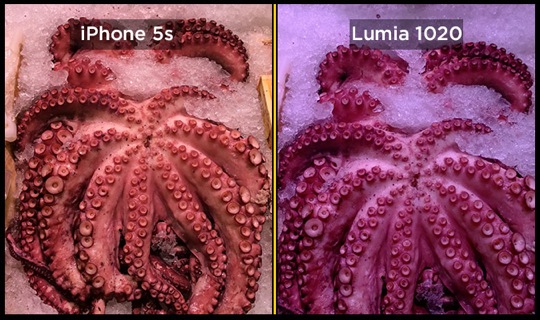 Obviously the perception of a good picture is relative to the viewer, but the test took into account the colouring output as well as the performance in capturing certain details, together with the light rendering.
iPhone 5S Camera
With all that accounted for, the winner for the better image capture was the iPhone 5S:
The iPhone 5s conclusively beat the Nokia Lumia 1020 in our photo face-off, taking seven out of 10 rounds–and tying one. Even after updating the Lumia 1020?s camera software, which reduced issues with the blue color cast on many images, colors were still more accurate on the iPhone. Apple's device also excelled when delivering detail and contrast.
Whilst the Nokia Lumia 1020's device isn't a bad camera, it does show that the performance and quality of the camera doesn't come down to Megapixels alone. The 1020 had such a large pixel count to enable digital zooming to retain details whilst cropping, but it seems during general use, the iPhone 5S comes out on top.
Let us know what you think in the comments below. Have you used both devices? Which one do you prefer?
[Via Laptop Mag]