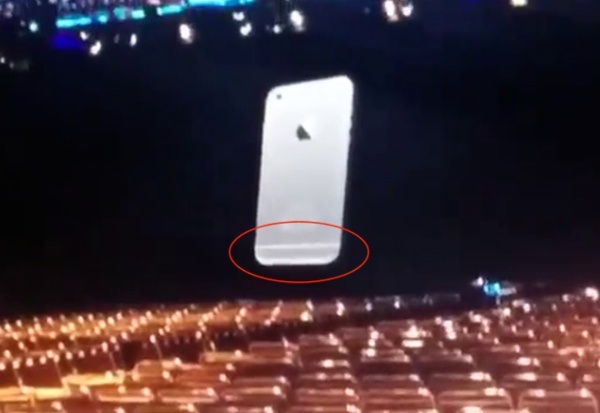 It's said military secrets are the most fleeting. Perhaps. However, the case can be made that Apple's secrets also have a very short and troubled shelf lives. Take the iPhone 6, for example.
Supply chain sources and Apple rumorologists have consistently said for months that the iPhone 6 will be larger than previous generations. The most commonly mentioned size is 4.7 inches.
Further, while some sources speculated this year's iPhone revision would arrive in the first half, most observers dismissed the idea as both impractical and out of character for Apple.
Nevertheless, one should never underestimate Apple's ability to surprise and delight.
An unnamed source recorded video inside the Moscone Center of a presentation showing an Apple smartphone unlike any other previously or currently available. Surely it must the iPhone 6, right?
Apple is currently preparing for the event that will be taking place at the Moscone Center in San Francisco, the interesting part about this is that the source also leaked a video that shows the slides of an iPhone in different angles, now the iPhone showing in the slides is definitely not from the previous generations.
Definitely interesting and, if true, an almost unprecedented Apple event location leak.
That said, given Apple's legendary security and known ability to manipulate the media, it wouldn't surprise me IF senior VP of marketing Phil Schiller was behind the whole thing.
Seriously, the quality of the photos coming from inside Moscone Center are are pretty darned clear and/or quite specific in what they do and don't show.
We been played and played well…
What's your take?