In a world where phone displays just seem to be getting bigger and bigger, Martin Hajek has mocked up a concept showing the iPhone 6 with a 4.6 display that stretches from edge-to-edge, together with an aluminium Unibody chassis with anodized black and silver back.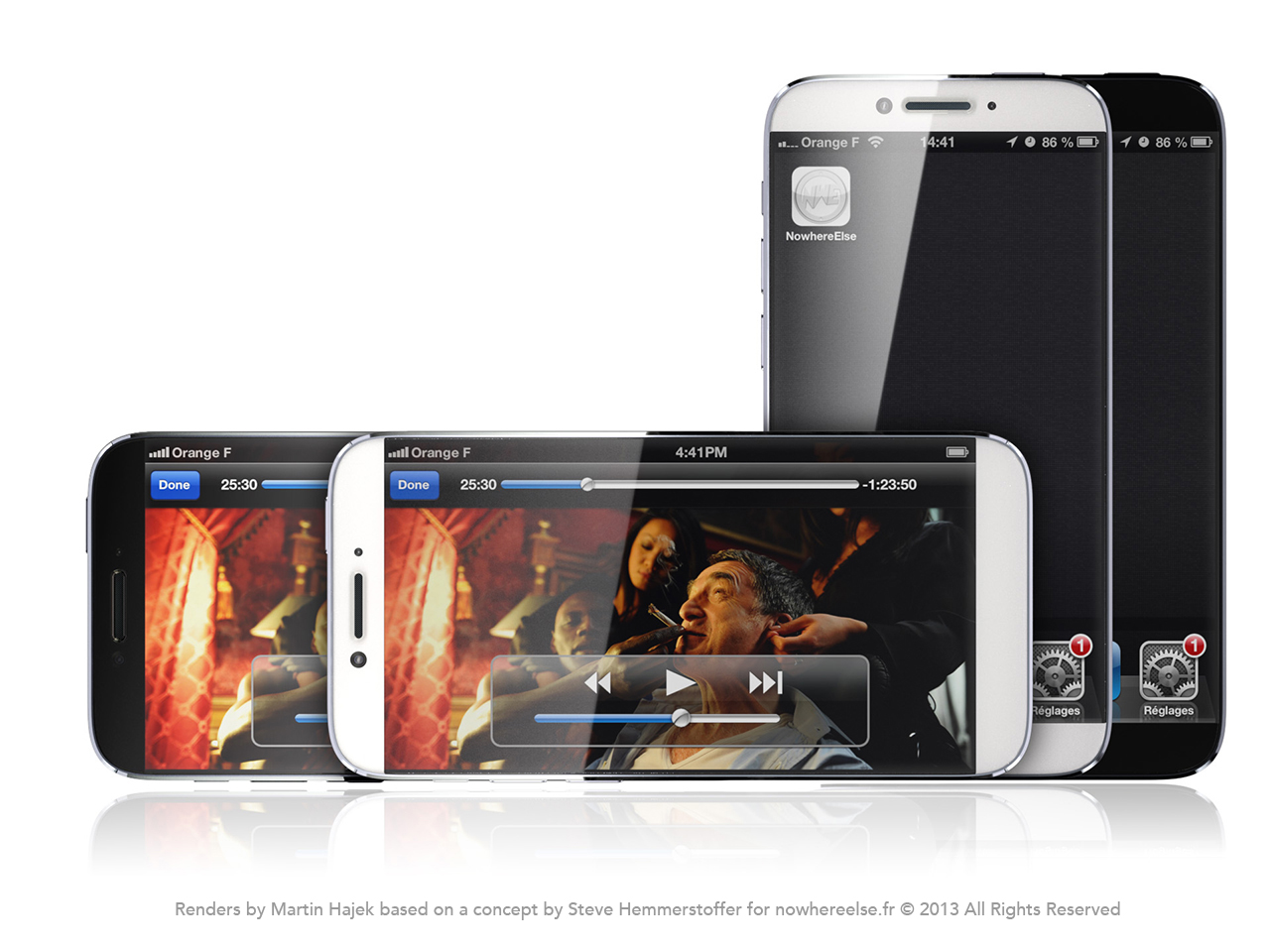 You'll notice straight away that the iPhone 6 has gotten rid of the home button – something that has been rumoured for a long time on previous iPhone models.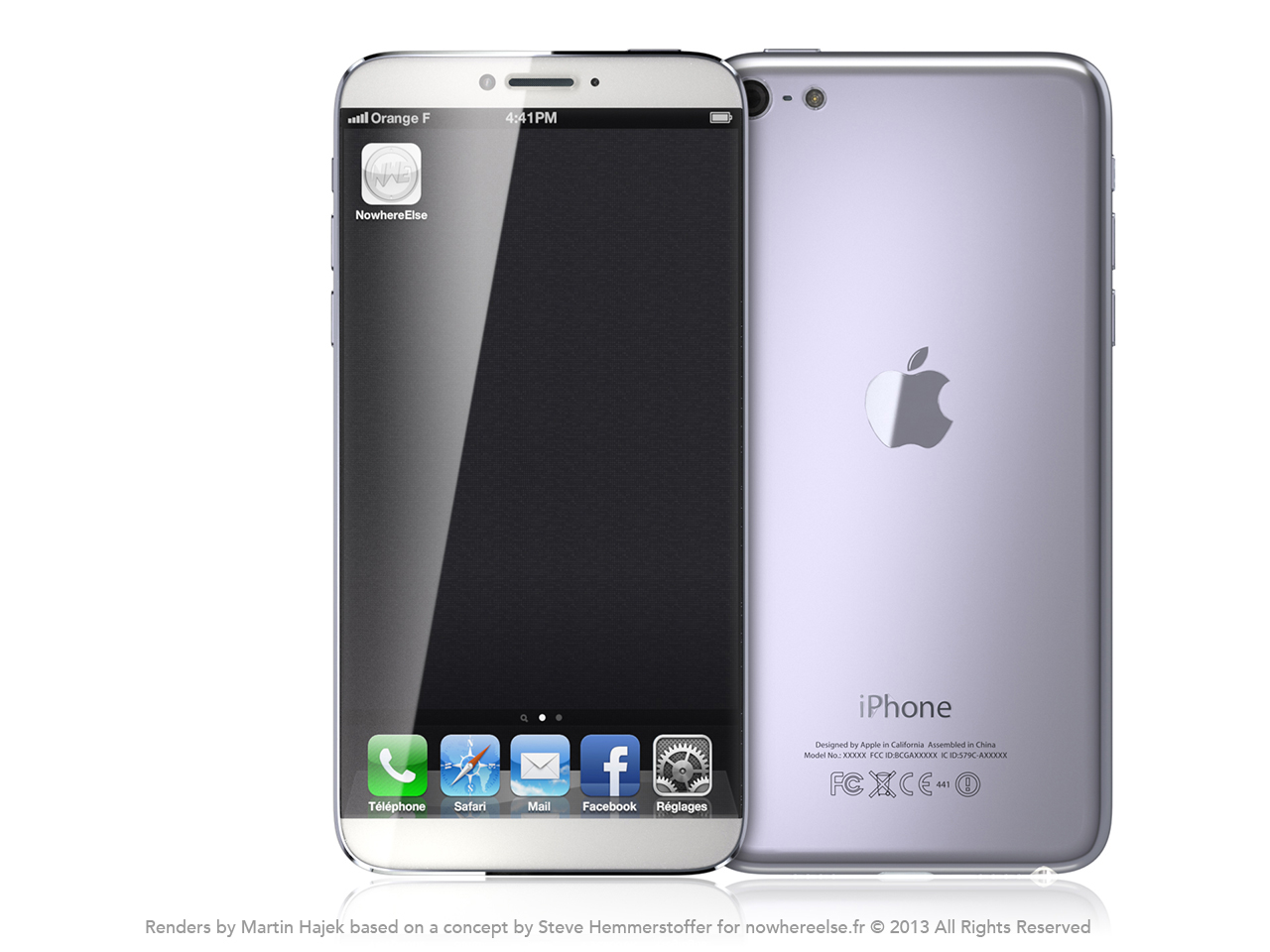 The design should also look familiar amongst the Galaxy S3 owners amongst our readers, adopting a very similar front design to the Samsung competitor.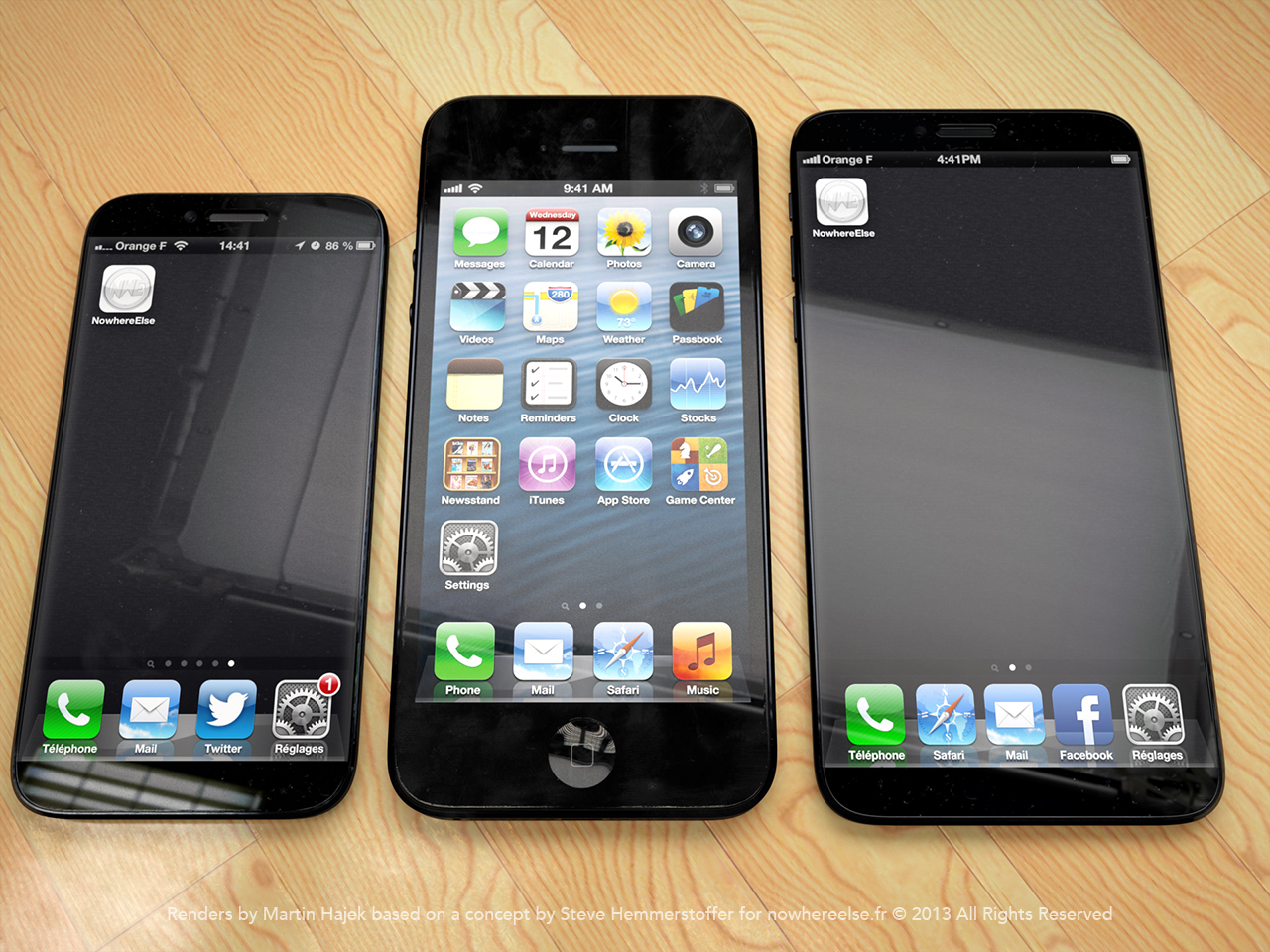 The image above shows off the mock iPhone 6 concept compared against the current iPhone 5, together with a 4-inch version of the iPhone 6.
Vertically, the iPhone 6 is no longer than the current iPhone 5 as the added screen real-estate comes from expanding the screen horizontally and removing the bezels around the edge.
The added screen size would certainly take gaming and watching movies to the next level with the iPhone 6, but it does come incredibly close to the iPad Mini territory. For me, 4 inches is the perfect size for a phone, with anything demanding a bigger screen finding myself switching to the iPad Mini.
I had the Samsung Galaxy S3 for all of about a week, which measures in at 4.6 inches, and simply couldn't get on with it due to the sheer size of the device.
If Apple where to introduce a larger screen, they would undoubtedly have to modify the aspect ratio once again, causing developers further work to optimise their Apps for the bigger screen, of which some have still not done for the iPhone 5.
But, of course, my taste is just personal. What do you guys think? Would you like an iPhone 6 with a bigger display? It certainly looks the part, but would it sell?
[Source NowhereElse.fr]