We've been seeing a lot of iOS 7 concepts lately, which is expected to be showcased in the summer at WWDC 2013. We've also learnt that the iPhone 5S is expected to be the speed bump upgrade we've seen with previous 'S' iterations of iPhone. With that, the focus turns to the iPhone 6 and what we can expect from the smartphone due to launch in 2014.
This iPhone 6 concept shows a slimmer shell with almost no bezel, to maximise the screen-size whilst keeping the chassis as small as possible. This iPhone 6 has a 1920x1080p resolution, claiming a full HD retina display, to compete with the likes of the Galaxy S4 and HTC One.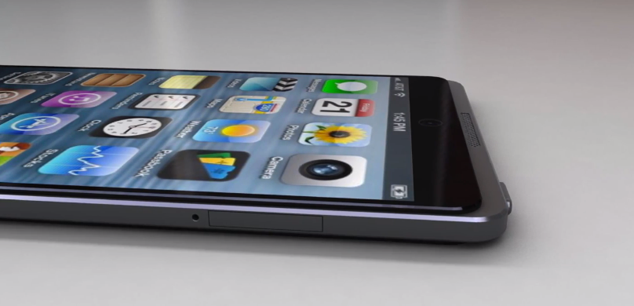 Interestingly, this concept shows off something we have not necessarily seen before with a notification LED built into the side of the iPhone 6. Whilst not rumoured, it's not something we could put past Apple for implementing, especially if executed correctly or coupled with unique iOS 7 functionality.
There is also a front facing speaker that is claimed to be dust and water resistant. This is coupled with wireless charging, a 13 Megapixel camera with touch sensitive buttons.
Here's a video showing off the iPhone 6 concept.
httpv://www.youtube.com/watch?v=-BnVLDsNPFk
iPhone 6
What do you think of this concept? It certainly doesn't look like anything we've seen up until now but it also isn't a design that is far-fetched. A feature that is of particular interest is the notification LED, which is something I would love to see on the iPhone 6. As mentioned, it would have to be done properly to ensure the right balance between it being hidden enough when not on to not be noticed, but visible enough to alert a user of a notification.
Let us know what you think of this concept in the comments section below and what iPhone 6 features you'd like to see.