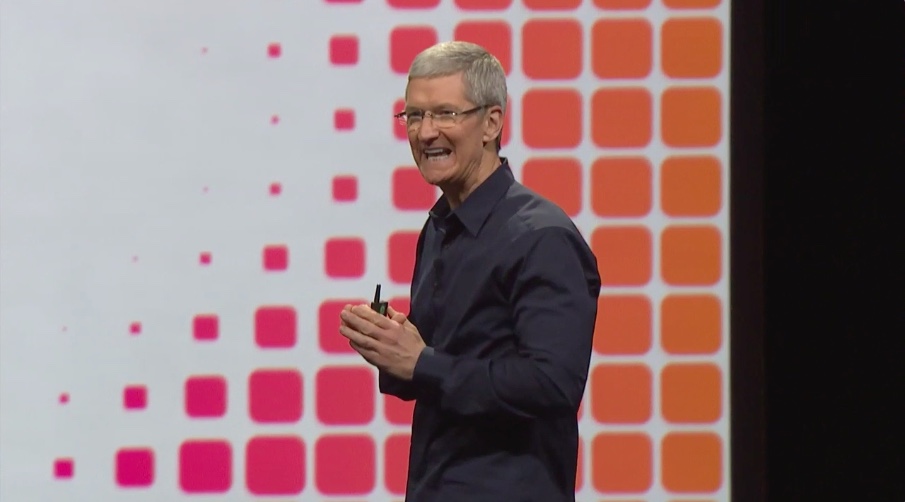 The iPhone 6 launch is just weeks away and the sapphire needed for iPhone 6's super hard, virtually indestructible display has now entered mass production. Cutting it kind of close, hmm? That is the very nature of innovation and vision has its own timeline.
Apple visionary Steve Jobs was best known for delivering future forward products — devices and services — that radically reshaped our modern world.
Though he's not a showman, like Jobs, Tim Cook is an alchemist in his own right. For example, Apple and partner GT Advanced have transformed a 1.4 million square foot facility — empty, bare bones — in the Arizona desert that's powered 100 percent by green energy and will more than double the world's supply of industrial sapphire.
Why? So the iPhone 6's display will be nearly impossible to scratch.
"You should be good without a screen protector on your next iPhone" — Marques Brownlee.
iPhone 6 Launch: Follow the [Sapphire] Money
When Apple makes its final payment of $139 million to GT Advanced in October, the company will have directly invested more than $700 million in the project. Again, the Arizona sapphire factory, when fully operational, will more than double the world supply of this important industrial material.
"The build-out of our Arizona facility, which has involved taking a 1.4 million square foot facility from a shell to a functional structure and the installation of over 1 million square feet of sapphire growth and fabrication equipment, is nearly complete and we are commencing the transition to volume production," GT Advanced chief executive Thomas Gutierrez said earlier this month.
So, Apple has begun manufacturing the iPhone 6 — 80 million units, dude! — and CEO Tim Cook are expected to unveil two models (4.7 and 5.5 inches) on 9th of September.
That said, pundits aren't entirely certain that all configurations of the 4.7-inch iPhone 6 and 5.5–inch iPhone 6L will ship with sapphire displays. However, GT Advanced has publicly said sapphire manufacturing is already hitting its stride.
And, at least to me, I think it's very interesting indeed that Apple plans to make its final $139 million payment in October after the iPhone 6 launch and ship dates will have already passed…
What's your take?