Sources in Japan have told Nikkei that Apple will be coming out with two different versions of the iPhone 6 as early as September 2014. Rather than the small screens that are currently found on iPhones, 4.7 and 5.5-inch versions will reportedly be introduced, meaning that a true phablet could be coming from Apple this year.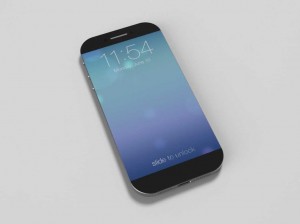 Both versions of the device would be a major step up from the current iPhone 5S which only includes a 4-inch screen. It makes sense that the screen size would increase–very few companies are focusing on small smartphones any more–but a 5.5-inch version of the iPhone 6 seems a little drastic.
Mass production of LCD panels will start as early as the April-June quarter. – Nikkei
Nikkei says that the displays will be running at a much higher resolution than what is found on the iPhone 5S, granted this does make sense given the increase in size and market trends.
Considering that the most recent iPhone releases have been in September, a release in September seems likely no matter what the final specs end up being.
Earlier this week, UBS analyst Steve Milunovich seemed to back up at least part of the Nikkei report, stating that a 4.7-inch iPhone 6 will definitely be coming out. However, his comments on Monday were still skeptical in regards to a larger 5.5-inch iPhone, which he says may not launch at the same time.
All of these reports are still very early and as much as people may think that it makes sense for Apple to release a larger iPhone that is close to the 5-inch mark, history has shown us that Apple doesn't have a tendency to follow market trends. Instead, it convinces people that whatever it decides to do is really best. So, a larger iPhone is likely but nothing will be for certain until we get much closer to the summer.
Question – Is Apple finally going to come out with a large 5.5-inch iPhone or will it stay small?
Summary

: Apple is reportedly going to introduce 4.7 and 5.5-inch versions of the iPhone 6 in September. This report backs up the long held belief that Apple should come out with a larger iPhone.

image credit: businessinsider