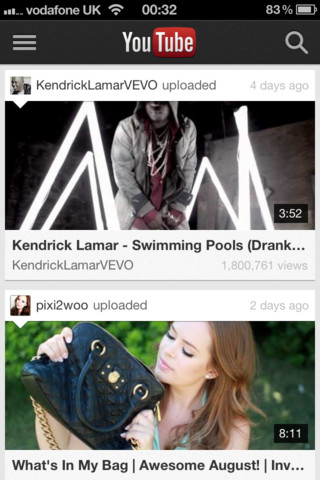 As many of you know, Apple removed its YouTube app starting in iOS 6, much to the dismay of  users.  Just one day before the rumored iPhone 5 announcement, Google has released an official Iphone YouTube app in the app store.
This is actually the first YouTube app for Iphone made by Google as the previous one was made by Apple. You can now have the full YouTube experience without having to go to m.youtube.com. Features include – Full access to YouTube , channels guide, search suggestions, and video sharing.
This should turn out to be a pretty big financial boost for Google as they haven't been able to show ads to iPhone users on YouTube until now.
The current app is for iPod Touch and Iphone devices only, leaving the iPad feeling rather unloved.  Google is working on it according to the announcement on its YouTube Blog.
"…We're working on an optimized version of the YouTube app for iPad in the coming months, and stay tuned for more details…"
To read more about the release, check out the official YouTube Blog.
You can also download it from the app store HERE.