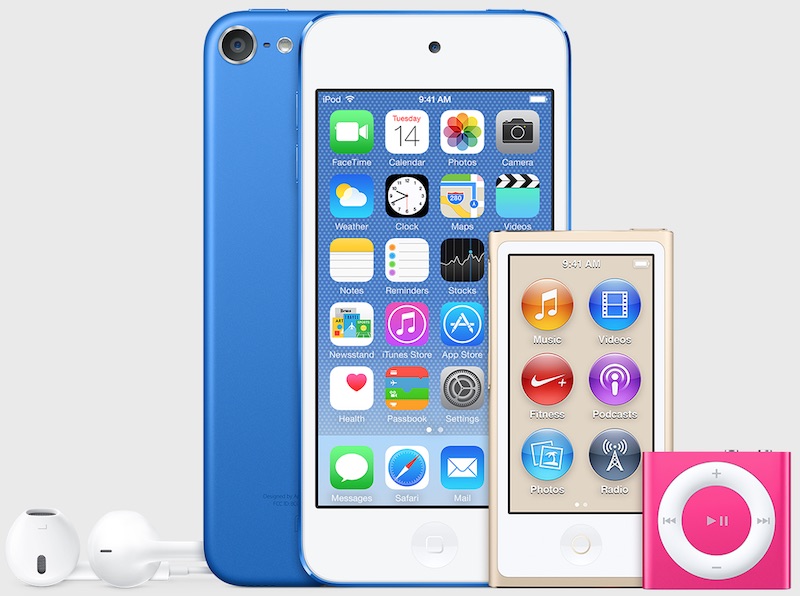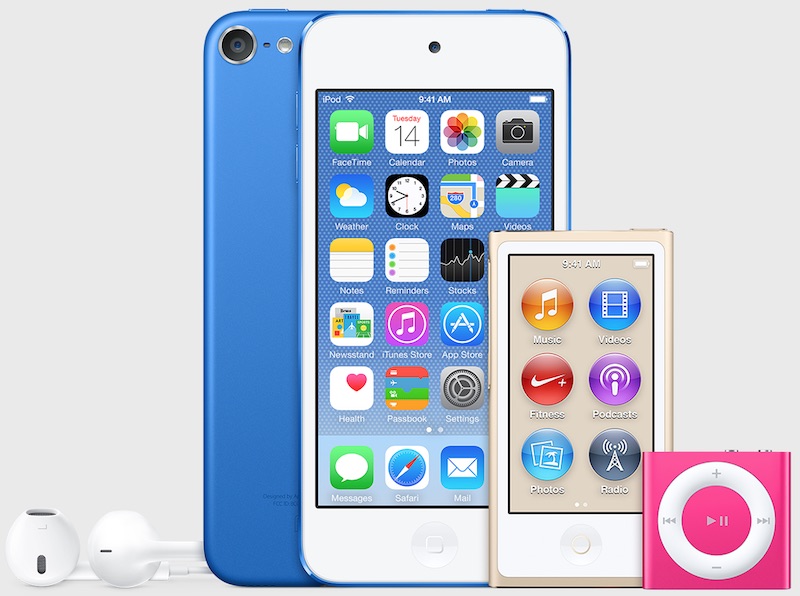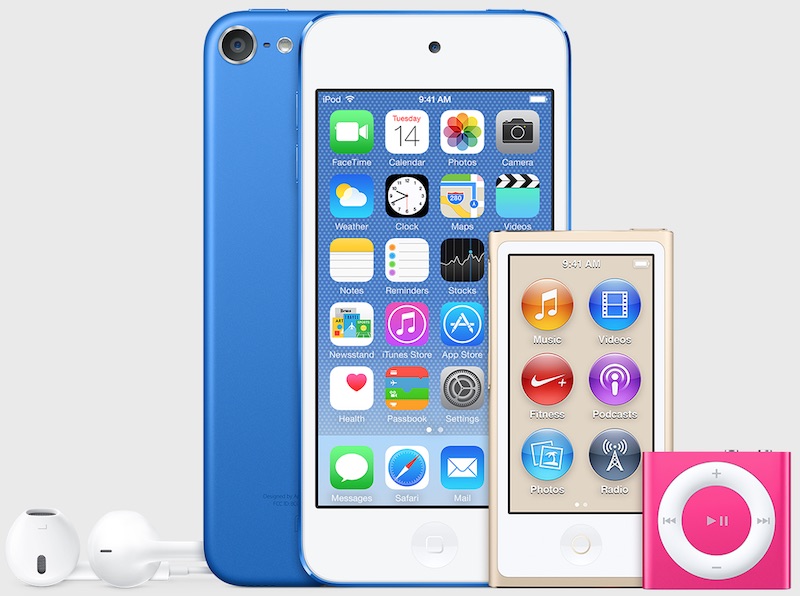 While the media player category has been in apparent terminal decline (table below) since 2009, Apple hasn't given up, at least not entirely, on the iPod. The company has updated colors, designs and pricing as recently as 2012. That said, perhaps as early as mid-July, Apple will once again release updated iPod colors if not completely updated 2015 iPod line.
Tapscape told you about a rumored 2015 iPod touch. Now, a fresh discovery deep within iTunes 12.2 Update indicates Apple will introduce new iPod colors if not updated 2015 iPods.
Following the release of iTunes 12.2 with Apple Music support yesterday ["iPhone.Freak"] discovered graphics depicting iPods in colors not currently offered by Apple. The composite image [above] of an iPod touch, nano, and shuffle is shown when setting up or restoring an iPod in iTunes.
That said, a sharp eyed observer might note the new colors include a darker blue for the iPod touch, a champagne gold iPod nano, and a hotter pink iPod shuffle. For what it's worth, Tapscape has previously reported that the 2015 iPod touch is expected to include a 4-inch screen, A6 (64-bit), 16/64/128 GB storage options and 8MP still camera.
See also: The iPod Classic Is Gone, But Not Forgotten
Lastly, have another look at the top image, notice anything? The date shown on the iPod touch's Calendar app in Tuesday the 14th, which could — Apple usually announces new iPod September — just 12 days from now Tuesday, July 14…
Have you been waiting for a new 2015 iPod? This very well could the last time Apple refreshes iPod product line before it's retired…
What's your take?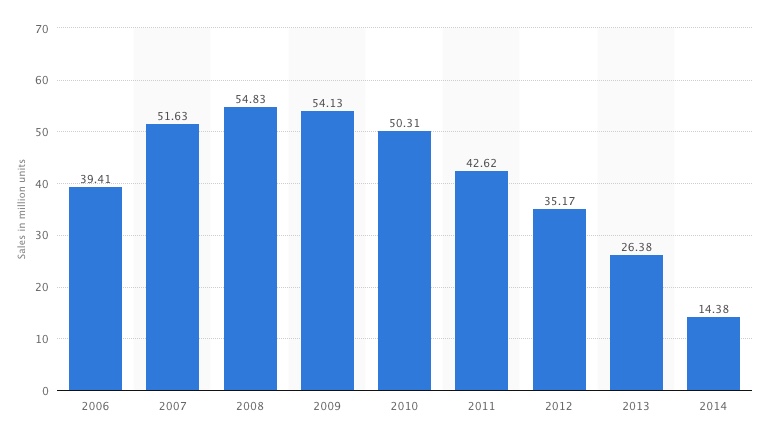 Source: Mac Rumors, Table: Statista