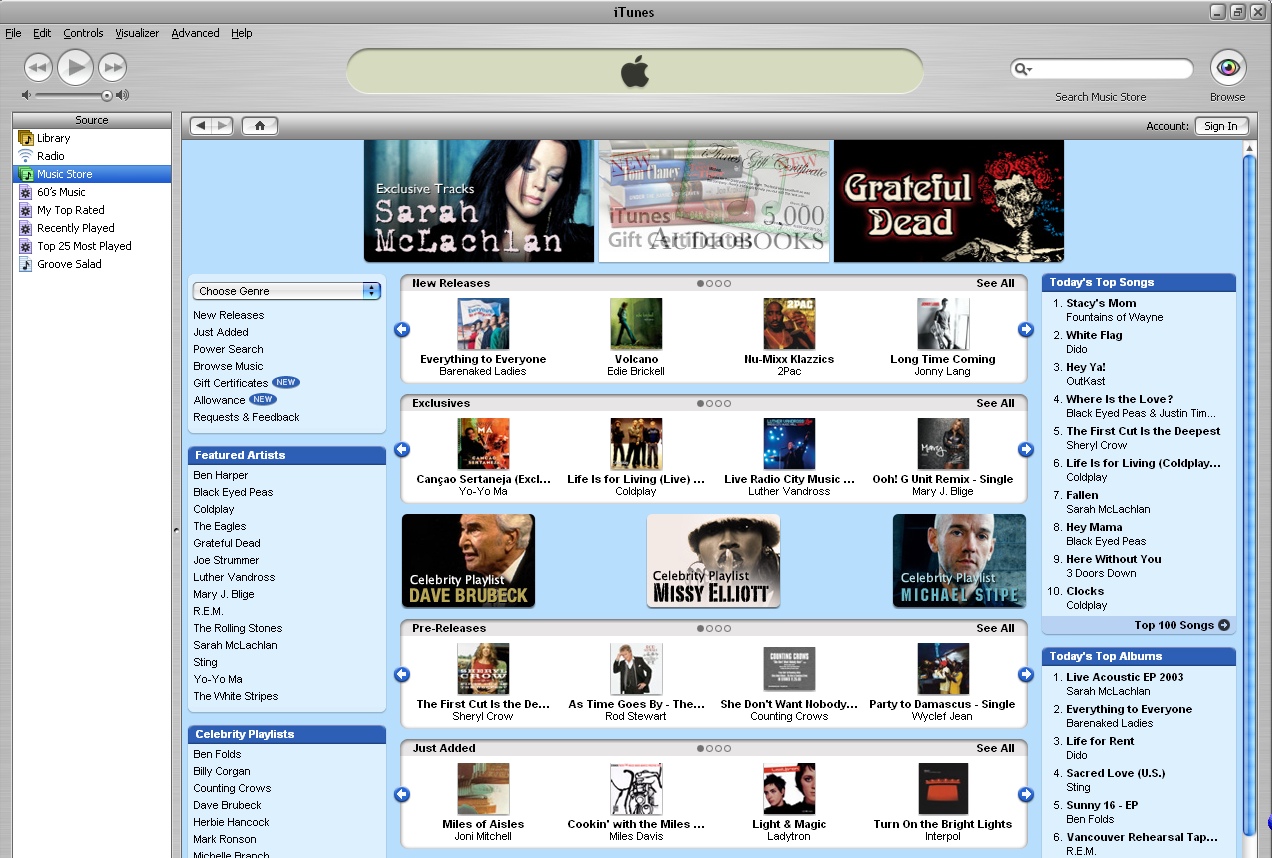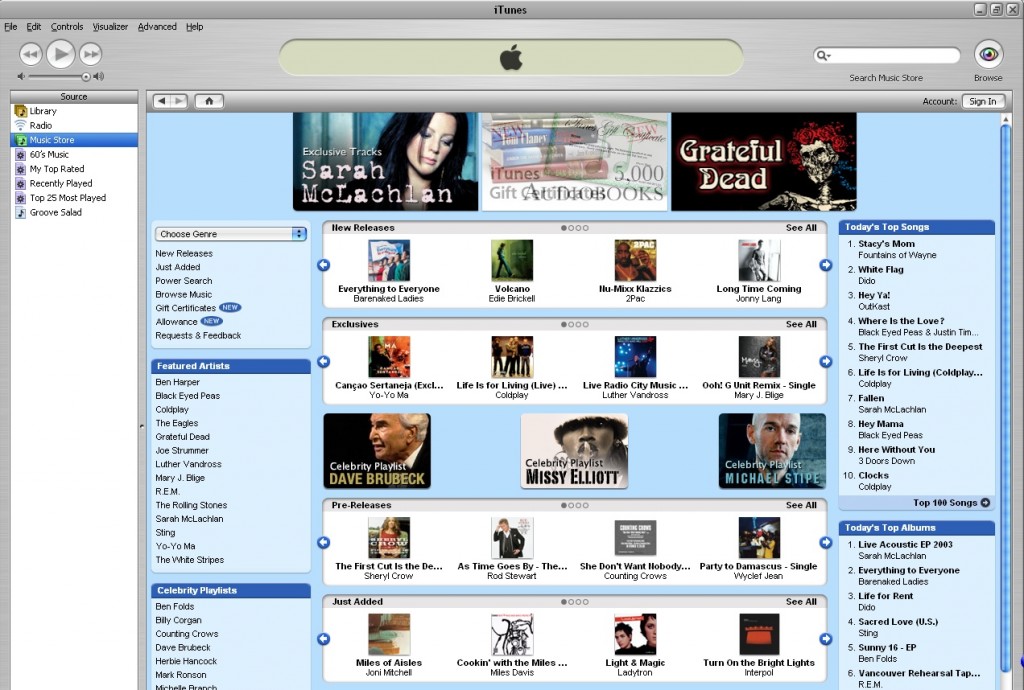 Digital music downloads, for the first time ever, have declined year-over-year. That said, with downloads falling, can the recently launched iTunes Radio play save iTunes Music and Apple's dominant position as the number online music store, both in the US and worldwide?
For the first time since the iTunes Music Store opened its doors in 2003, the US music industry finished the year with a decrease in digital music sales. Further, the decline was recorded across the full year, not just a single bad quarter.
The fall, though not precipitous, is detailed in just released Nielsen SoundScan market data:
 — Digital track sales declined 5.7 percent from 1.34 billion units to 1.26 billion

— Digital album sales fell 0.1 percent to 117.6 million units from 117.7 million

— Overall album sales (digital + physical media) slide 8.4 percent

— Vinyl sales rose to 6 million units or 2 percent of the overall album market

— Justin Timberlake's 20/20 Experience was the top selling album  (2.4 million)

— Robin Thicke's Blurred Lines was the top selling track with 6.5 million units
Again, Nielsen SoundScan hasn't publicly published iTunes Music Store download data. However, given Apple's roughly 80 percent share of the download market, it's all but a forgone conclusion that iTunes Music Store sales have at best stagnated if not declined.
Apple can certainly ride its digital download dominance into the dirt a la the iPod, a product category that's in terminal decline. However, stand alone media players, aka iPods, are certain to fade away, digital music is eternal.
That said, can Apple's iTunes Radio, which launched in in September, pick up the slack and save Apple's dominant digital music market position? Given that iTunes Radio is the default streaming music service on hundreds of millions of iPhones and iPad, as well as tens of millions of Macs, Apple certainly stands a good chance of hanging on…
What's your take?