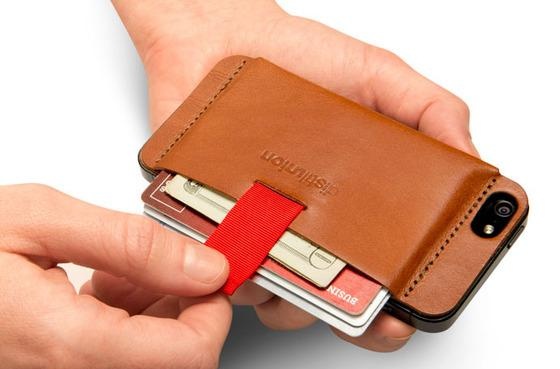 Trends on design happen a lot on Kickstarter, we noticed this with 3D printers, then games consoles running Android and now wallets seem to be the big thing. Kickstarter, if you are unaware, is a crowdfunding service that allows indie companies to add their products and be funded purely off buyers, without any capital that gives away company shares.
We take a look at some awesome wallets that indie designers are making and shipping right now, from the Kickstarter project site.
Kickstarter Favourite: HuMn
One of the biggest success stories when it comes to Kickstarter wallets is HuMn, made by Scott Hussa and his friend, Ken. Named HuMn as an odd abbreviation for the Human Wallet, the two designers wanted to make a wallet that works with peoples needs.
Two of the features that most wallets offer but don't offer well enough is small size and safe storage. The pair went around the world and noticed no company was actually making a good move in this area.
The idea was to create a money clip and wallet, that would work efficiently and store all your credit cards and money without taking up a huge amount of space in your pocket.
HuMn achieved its amount of $66,000 and went on to grab almost $300,000 in pledges. The wallet has been delivered to all pledges and the company now has a website dedicated to the wallet.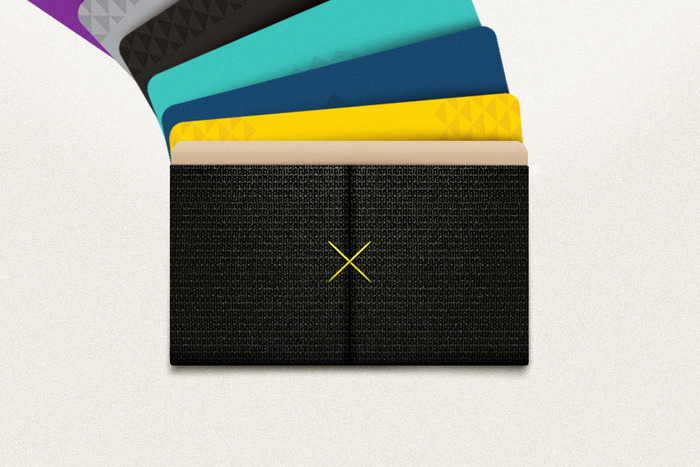 Slim
People on Kickstarter love minimalistic design and products that look good seem to sell a lot faster than product that have great features. It is really all about first impressions, and on a website that offers a lot of photos and videos, that image may be better than 1000 words telling you why this product is necessary.
Slim had all this, a beautifully minimalistic design, some great art and most importantly, a newer and better way to carrier your wallets. Supr, the company that sells the wallet, wants you to forget about the photos and other baggage as smartphones carry most of that now, and make your wallet only for bank cards.
The Slim wallet only asked for $10,000 in pledges, but got $200,000 with an incredibly active Kickstarter campaign. Distribution of the Slim wallet has already started, however we haven't heard from the team since then.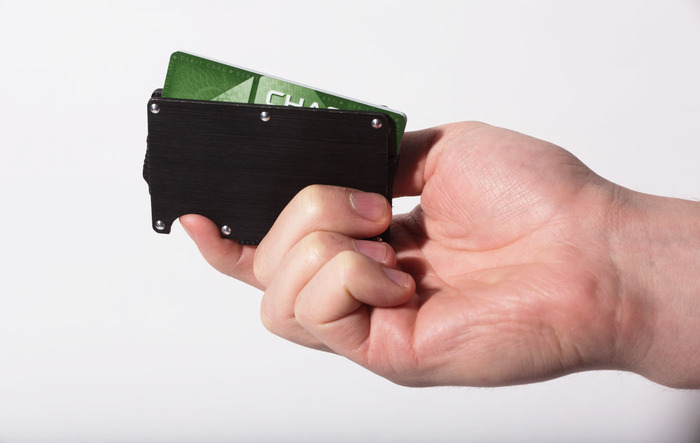 The Ridge
Daniel and his father Paul had a great father son moment, that bagged them 1,700 loyal backers and over $75,000. The Ridge was an idea to create a push wallet that could store one to ten cards simply.
The Ridge is a stainless brushed aluminium wallet that is very compact and simple to place in your front pocket. It mainly functions the same way Slim does, but The Ridge has a unique push area so you can easily bring cards out.
The father and son only wanted $12,000 to get their project on the road, and came home with $75,000, a true home grown success story. The group are still working to get The Ridge out to backers.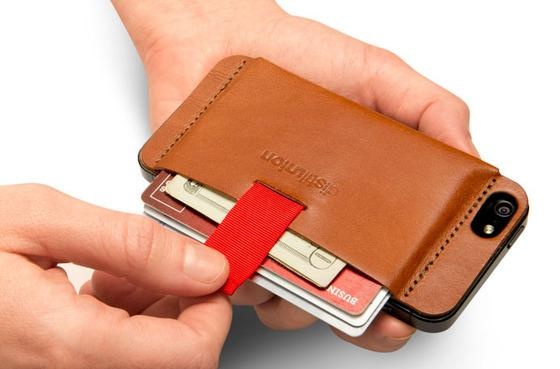 Wally
Interesting concepts start by connecting two already stable ideas together and merging them. Minimalist wallets are, as we have seen, in high demand and many designers are making them.
Wally is minimalistic but has another feature, it sticks right to the back of your iPhone. The stick isn't permanent, but strong enough to hold and protect your iPhone's back from nasty scraps.
The wallet works by pulling the red tag, which pushes out all the cards and money you may be carrying. Overall, Wally offers a small, lightweight and simple solution to carrying all your cards and money.
The Kickstarter is still wanting pledges and is at $10,500. Wally needs $12,000 to succeed, if you like it, pledge now!
Omega
This wallet shares many similarities with The Ridge, but Omega does have a lot of unique features and is one of the first Kickstarter's to be started in the UK, so for the first time US shipping costs a little extra.
Despite what some might see as a setback, Omega has been hugely successful and one of the major reasons for this is the incredible ingenuity and design presion that has went into crafting this almighty fine wallet.
The metal is titanium and cannot be broken or bended, unless you go out of your will to bend it with machinery. Its a beautiful piece of industrial minimalism and really is design at its best.
While it has only gained £36,000 ($56,000), we actually really love this wallet, above all else we have seen. With the awesome front design, excellent industrial craft and impressive space, it is, for many people, the perfect wallet.
You can still pick it up on Kickstarter now, even though the pledge amount is over by a £30,000.