For some time now we have been hearing that the Apple iPhone 6 will come in two different sizes, one of which could actually be considered a phablet, as it is rumored to be 5.5-inches. Now, at least one report from Taiwanese news site Commercial Times says that the larger iPhone 6 won't be released until 2015 as a result of delays.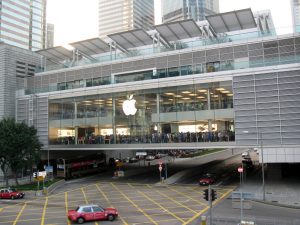 This rumor has been going around for at least a month, as many analysts do not think that Apple will release the larger iPhone at the same time as the regular iPhone 6.
The delay itself may provide some insight into how the iPhone 6 will be designed, as Commercial Times reports that Apple wants the 5.5-inch model to be very thin. By making it thin, the iPhone's battery would also have to be smaller. Since most smartphone batteries are nearly 3mm and the iPhone 6's would need to be 2mm, supply is a problem.
From everything that we know so far–Apple probably wouldn't deviate from its history either–the smaller 4.7-inch iPhone 6 is still on track for a September release.
How Apple will deferentiate between the two models will be interesting and based upon rumors and speculation, at least one group of people have decided upon the name "iPhone Air." We probably won't have any concrete evidence of the larger iPhone's existence–much less its name–until later this year.
This isn't the first delay that the rumored 5.5-inch iPhone 6 has hit either. Last month it was reported that display makers would have trouble manufacturing enough displays for a 2014 release. The companies reportedly involved with that part of the handset are Japan Display, LG, and Sharp.
Apple has stuck with its smaller phone designs for years despite the trend towards phablets. Even the 4.7-inch iPhone 6 is a big step up from previous versions, so Apple fans probably won't know what to do with the iPhone Air.
If you have anything to contribute, make sure to add it in the comments section!
Summary

: Apple's 5.5-inch iPhone 6 may be delayed until 2015. Since Apple wants the phone to be thin, battery manufacturers will have to mass produce a much thinner battery than is usually put into an iPhone.

image credit: jaxstumpes