As with all accurate and inaccurate iPhone rumors, this one comes from the all-knowing but unnamed supply chain sources.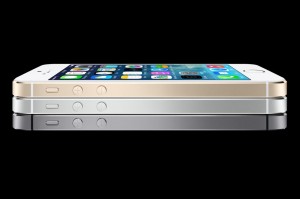 According to DigiTimes, the latest iPhone 6 rumor suggests that Apple will be coming out with the phone in May 2014 but unlike the iPhone 5S, it will come with an even larger screen.
Even though this report states that the iPhone 6 will have a larger display and a 20nm processor manufactured by TSMC, the exact details of both have not been released.
If the May 2014 release date ends up being correct, it would mean that Apple has stepped away from the usual September release cycle that is has used in the vast majority of iPhones have come out near the end of the year in September.
Other rumors and reports from the Apply supply chain have been suggesting that the tech giant is not just planning on coming out with a larger iPhone, but instead, it will also release a massive 12.9-inch iPad sometime in 2014.
The larger iPad may end up replacing the Macbook Air, as it would likely launch with keyboard accessories either from Apple or one of its partners. With the addition of an attachable Bluetooth keyboard, the larger iPad would effectively become a Macbook, with just a little bit less power behind it.
Multiple rumors have given the large iPad an October 2014 release date, although as usual, there is no way to actually confirm this, just as there is no way to know for sure that a large iPhone 6 is in the works.
Now that Apple is growing itself in Asian markets (particularly China) it makes sense that it would try to come out with a larger smartphone than the current iPhone 5S since the market has moved towards large devices in China and other nations near it. However, introducing a larger iPhone 6 as the next main installment in the iPhone franchise may be a risky move as many people in the US still purchase the iPhone because it is smaller than some of its Android competitors.
Summary

: Current rumors are suggesting that Apple will be coming out with the iPhone 6 in May 2014. Although the iPhone 5 and 5S have used the same screen size, these reports are stating that Apple may increase the size of the iPhone 6.

Image Credit: digitaltrends