Paying for love buys you no respect and you'd think that Samsung would understand that by now. The latest paid spokesman to embarrass Samsung is none other than NBA legend LeBron James, whose Galaxy Note 3 apparently lost all of his data.
While LeBron James didn't specifically name his Samsung Galaxy Note 3 in a tweet to his 12 million plus followers, his meaning wasn't lost on anyone.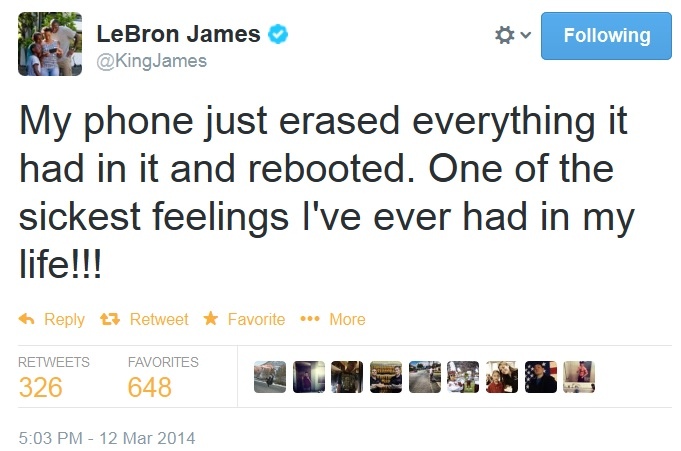 My phone just erased everything it had in it and rebooted. One of the sickest feelings I've ever had in my life!!!
Thanks, Obama? No, thank you, Samsung and you know where to keep sending the checks!
Though LeBron James ultimately deleted that embarrassing flirtation with the truth, hundreds of his millions of followers retweeted it. Ouch.
LeBron James vs Ellen vs Beckham
Again, Samsung paying sellebrities doesn't buy them respect, let alone loyalty. Oscar host Ellen DeGeneres is a fine example of the phenomenon.
Before and after Ellen used a Samsung phablet on camera to snap and tweet selfies, the ever sarcastic comedian and talk show host tweeted using her iPhone backstage.
Similarly, in 2012, soccer legend David Beckham made a big public splash when he became Samsung's global brand ambassador for the London Summer Olympic Games. He was later photographed at the Games taking pictures with, you guessed it, his iPhone 5.
That said, perhaps LeBron James should learn from his sellebrity peers and do like Ellen and David — take Samsung's money, but keep using your iPhone. Just try not to get caught snapping selfies, or tweeting, with it in public…
What's your take?