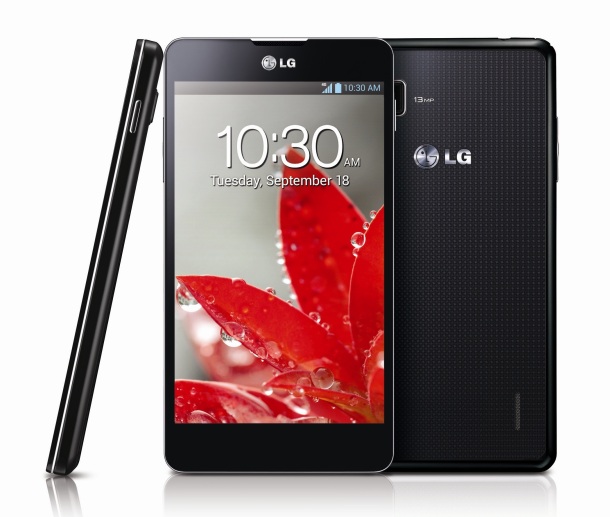 LG seem to be striving forward with their new phones, as they want to bring the best before any other Android partner does. They have already shown their worth with the LG Optimus G and the Nexus 4, but keeping up that reputation for standout products is a priority in such a dense market.
MK Businesssaid that sources within the industry were talking about the LG Optimus G2, the successor to the LG Optimus G. LG only released the Optimus G a few months ago and it is still not fully in stock around the world.
According to the sources, the LG Optimus G2 will be coming in May, six months earlier than LG previously planned. This could be plausible, given that the iPhone 5S and Samsung Galaxy S4 are both coming out around that time.
The smartphones key features will be the 1080p, 440ppi, full HD display, that is said to be "1.5 times clearer than Retina display of Apple's iPhone, and five to six times clearer than a 40-inch, full HD TV." The LG Optimus G2 will also come preloaded with Google's apparent next operating system, Key Lime Pie.
While this does seem rather weird, considering the previous launches of operating systems normally come with a Nexus phone and not with an Android partner, we have seen Nexus devices come out after with a newer version of the operating system, like Ice Cream Sandwich to Jelly Bean.
The LG Optimus G2 will have a 2GHz Qualcomm processor, although we have not seen this in any smartphones out right now. We suspect that Qualcomm are working rapidly for better performance on their processors, given the huge success of their Snapdragon S4 Pro.
We have already heard rumors of Key Lime Pie, Android's 5.0 operating system. We are still unsure whether the rumors are just to excite people or if they are true, as 4.1 to 5.0 is a large step for Android in such a small time.