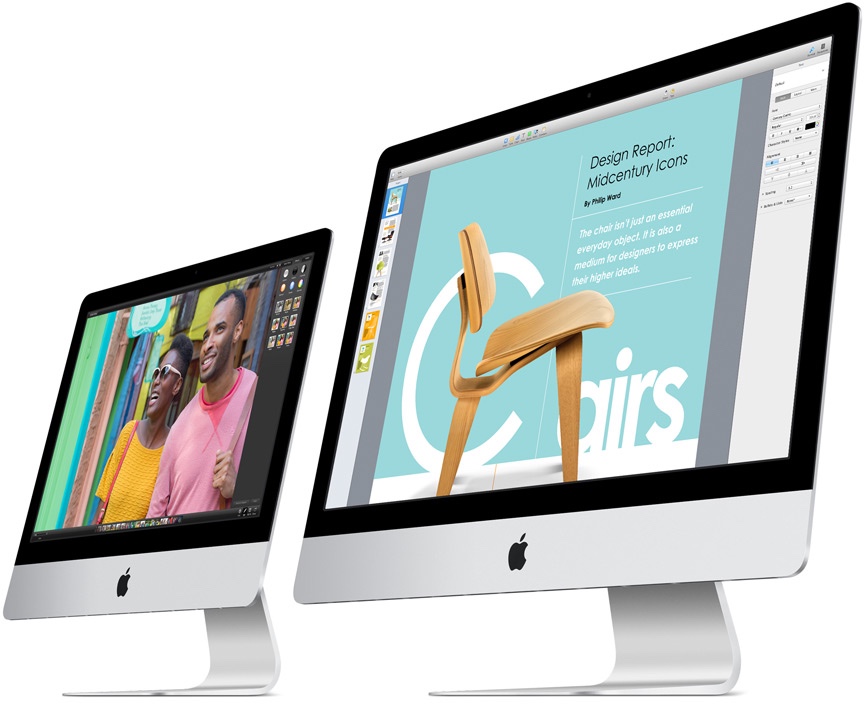 Tapscape and a host of other Apple-centric blogs have been predicting, largely on the back on Ming-chi Kuo's Fall 2013 pointer, that a low-cost 2014 iMac would arrive. That day has finally arrived with Apple releasing a 1.4GHz model that's $200 cheaper than previous models.
However, with just a dual-core chip and slow, three-plus-year-old integrated graphics, this might not be the bargain Mac fans had been hoping for.
Apple has hinted and hinted again that it would introduce updated if not new 2014 iMacs. Various sources, including Tapscape, have indicated that a low-cost iMac config would be part of the mix.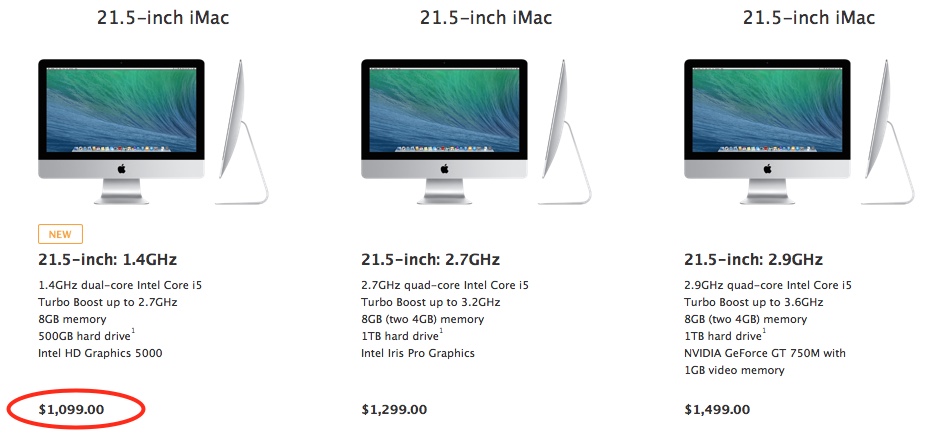 Those predictions have, to a point, now come true.
Apple today introduced a new 21.5-inch iMac starting at just $1,099, making the world's leading all-in-one desktop even more affordable. Featuring a stunning ultra-thin design, brilliant display, Core i5 processors and the world's most advanced operating system, the new iMac is the perfect entry-level Mac desktop.
The devil is, as is often the case, in the specifications, which are surprisingly thin. For example, a dual-core 1.4GHz i5 processor matched with three-year-old Intel HD Graphics 5000 don't offer much value right now let alone a few years down the road.
In fact, according to performance scores posted on GeekBench, the Apple's new low-cost iMac is just marginally faster than the entry-level MacBook Air.
While no one expected Crysis-grade hardware in the entry-level 2014 iMac, obviously, this configuration is much "cheaper" than the rest of us had hoped for.
Well, at least Apple included a reasonable 8GB RAM allocation in their entry-level 2014 iMac…
What's your take?