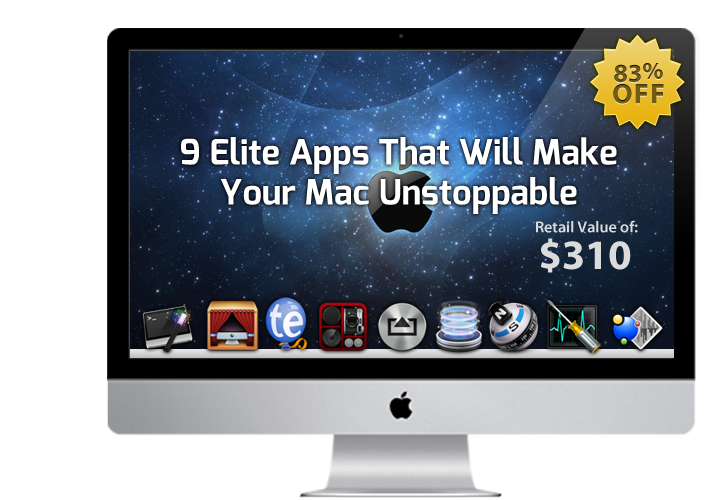 Get the most out of your Mac with these 9 awesome productivity-boosting apps. The Mac Essentials Bundle brings together 9 apps, normally priced at $310, for just $49.99. Covering everything from Mac diagnostics, file access and security utilities to streaming and photo editing, the Mac Essentials Bundle is well worth a look.
The bundle contains the following Mac apps:
TechTool Pro 6 (normally $100) – a complete diagnostic scanner for your mac
Path Finder 6 (normally $40)– a world-class file manager
Text Expander 4 (normally $35) – shortcuts for your most commonly used words & phrases
MacHider (normally $10) – hide your confidential information from unwanted eyes
Dropzone 2 (normally $10) – drag and drop with ease
Airserver (normally $15)– stream content from your iOS device to your Mac
CameraBag 2 (normally $20)– a powerful photo-editing app with 100+ filters
MacPilot 5 (normally $20) – an easy-to-use maintenance app to improve your Mac's performance
IPNetMonitorX(normally $60) – debug your ISP problems
The Mac Essentials Bundle is a time-limited deal and is only available through our exclusive Tapscape deals page. Check out this app bundle, and other great value deals here.