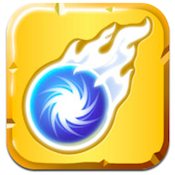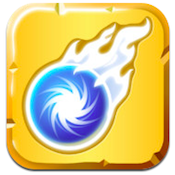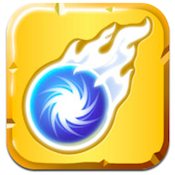 Price: $1.99     Score: 9/10     Category: Games
Magic Orbz is an iPhone game developed by HeroCraft Ltd. Once a darling of the Playstation Network, Magic Orbz is now available for iOS devices.
If you've ever played brick breaker games like Breakout, you will be excited for this fresh take on an arcade classic: Magic Orbz was named to Quality Index's Top 10 game list for November 2012.
Much in the same way Breakout had players destroy a structure brick-by-brick, Magic Orbz lets players use an orb to destroy all kinds of items that have been strewn across a beautiful seascape. After you beat the pirate level, the gameplay is transported to a jungle setting.
Your goal: clear the level of obstacles before you run out of lives. You fire an orb at a cluster of objects: each impact of the orb makes the objects break into multiple pieces. As each object breaks down, power ups will fall towards you. Catch them, and you'll get bonus lives and other cool bonus items.
The graphics are really fun: great color, great texture, and an engaging variety of objects. While it does seem like objects on the field of play are a bit small and far away, Magic Orbz is still a smash hit in my book.
Featuring a fun soundtrack and a control system with pinpoint accuracy, Magic Orbz is well worth the $1.99 it will cost you. With 42 levels and a ton of power-ups to keep things fresh, Magic Orbz is like Breakout or Arkanoid, but all grown up and styled for 21st century tastes. Don't miss out on this one, guys.
Magic Orbz is compatible with iPhone 3GS, iPhone 4, iPhone 4S, iPhone 5, iPod touch (3rd generation), iPod touch (4th generation), iPod touch (5th generation) and iPad. Requires iOS 4.3 or later. This app is optimized for iPhone 5.