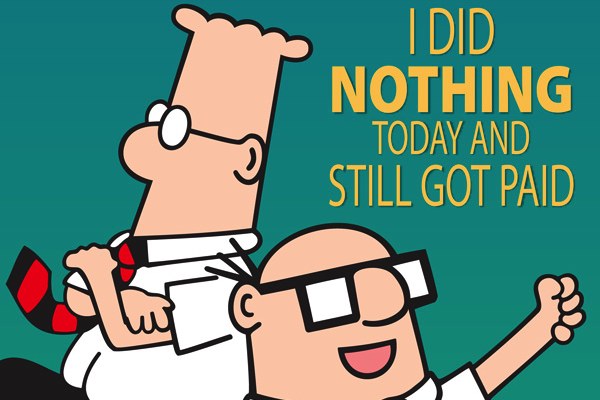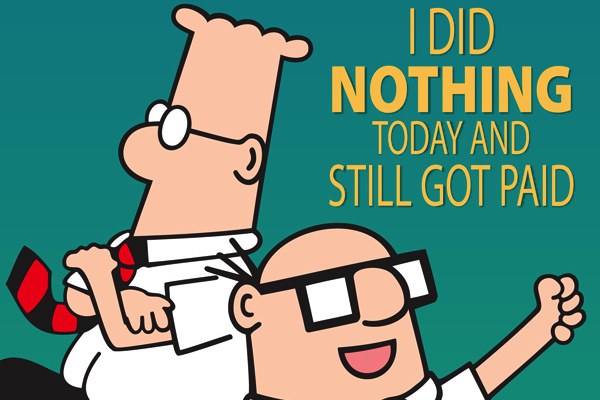 Good work if you can get it AND not get caught. A middle-aged American software engineer outsourced his job to China, paying a developer there a fraction of his salary as watched cat videos on YouTube and posted on Reddit. Think that reads one heckuva lot like Dilbert? You are not alone.
The BBC is reporting the unlikely tale of a 40-something software developer, let's call him "Bob," employed by multiple unnamed companies who outsourced his job(s) to China. The interesting bits are that the scam went on for up to two years, affected multiple companies and, this is the kicker, he didn't get caught for missing deadlines or shoddy work.
"Evidence even suggested he had the same scam going across multiple companies in the area," said Andrew Valentine, Verizon, which discovered the scam. "All told, it looked like he earned several hundred thousand dollars a year, and only had to pay the Chinese consulting firm about $50,000 annually."
Bob's Typical Day:

9:00 a.m. – Arrive and surf Reddit for a couple of hours. Watch cat videos.
11:30 a.m. – Take lunch.
1:00 p.m. – Ebay time.
2:00 – ish p.m Facebook updates – LinkedIn.
4:30 p.m. – End of day update e-mail to management.
5:00 p.m. – Go home.
Yes, working guys and gals, he got caught because Verizon discovered the employee had set up a VPN (virtual private network) so the Chinese developer could phone in the work as he whiled away the hours — 9am to 5pm every day — on YouTube, Reddit, eBay, etc. Although said middle-aged programmer is no longer employed, there is no mention of legal prosecution.
That is freaking brilliant! If only he had been able to keep it going. Wally would be proud…
What's your take?
via The Next Web