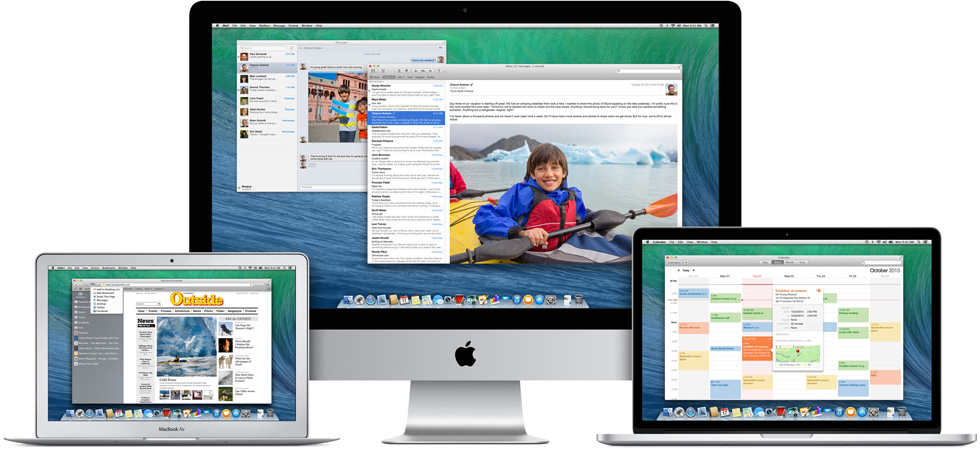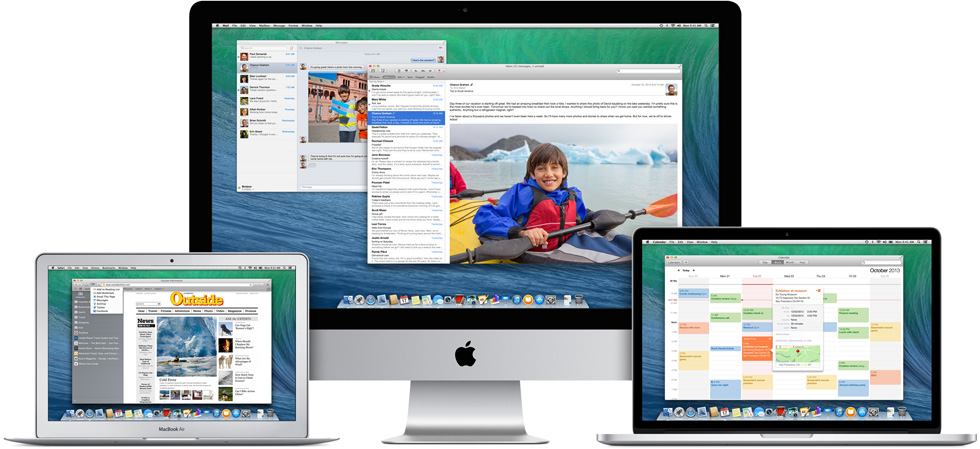 And, here it is — Apple has released OS X 10.9.2! This major Mavericks update delivers new features, plenty of bug fixes and security patches, including a patch for the "Go to Fail" SSL certificate issue.
Apple began testing this Mavericks update way, way back in December, pushing seven betas out to developers for testing. While there are some new features in this release, notably FaceTime Audio calling, the thing folks are most anxious to get is a fix for absurdly over-hyped go to fail SSL certificate issue.
Relax, it's in there.
While it's certainly easier just to let OS X's App Store Software Update function install the update for you, Mac power users will you to get the Combo Update version — OS X Mavericks 10.9.2 Update (Combo) (download).
And, here is a quick listing of what's new in this second Mavericks update:
— Adds the ability to make and receive FaceTime audio calls
— Adds call waiting support for FaceTime audio and video calls
— Adds the ability to block incoming iMessages from individual senders
— Includes general improvements to the stability and compatibility of Mail
— Improves the accuracy of unread counts in Mail
— Resolves an issue that prevented Mail from receiving new messages from certain providers
— Improves AutoFill compatibility in Safari
— Fixes an issue that may cause audio distortion on certain Macs
— Improves reliability when connecting to a file server using SMB2
— Fixes an issue that may cause VPN connections to disconnect
— Additional tweaks and fixes, see full release notes
— See also:OS X Mavericks 10.9.2 Update (Delta)
Apple has published OS X 10.9.2 security content for OS X 10.9.2, which dutifully lists SSL fixes covering go to fail. Additionally, all of the major Mac news outlets are reporting that a fix for go to fail is baked into in this Mavericks update.
Not convinced? Then install OS X 10.9.2 and then test for yourself at gotofail.com, which reported the following when I visited a few minutes ago:
We have examined your OS and browser version information and determined that an active vulnerability test was appropriate. Fortunately, your browser correctly aborted loading our test image upon seeing an invalid ServerKeyExchange message.
That said, Apple claims once again to have fixed OS X Mail and Gmail issues with the Mavericks update, which have bedeviled users since OS X 10.9 first shipped back in October.
The feature you need to try right away is FaceTime Audio calling. Why? Because now you can finally quit Skype…
Liking OS X 10.9.2? What's missing?