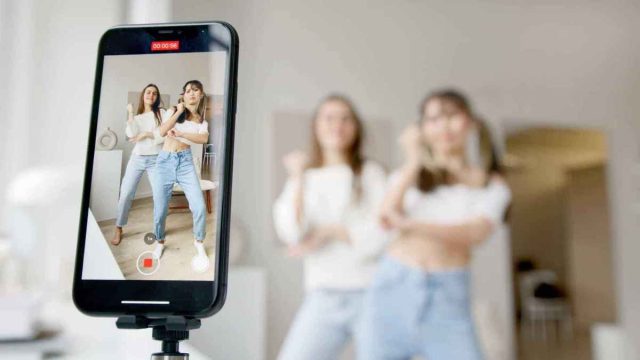 Influencers on Instagram have become prominent. Instagram reels are short video content made and uploaded by creators. This can be unique and creative or even a simple dance trend. Having a lot of views on Instagram Reels is a great way to build your audience on Instagram. People prefer watching and sharing reels more than posts and photos. When you have high views on your reels, you have many advantages, including increased engagement and an opportunity to gain more followers. Many influencers also buy Ig reel views to maximize their impact on the platform.
Here are Influencer's Secrets on how you can increase your reel views on Instagram.
Create Goog High-Quality Content:
You have to upload high-quality content to get more views on your reels as a creator. Not only creating your content should be audience specific. You can always have a mix of different kinds of content, but it is important to have a niche decided that will help you target a particular group as your target audience. Whether you create educational reels or Funny Content, post what your followers like. Instagram analytics will help you determine what type of content best suits you.
Trends and audios:
If you want more views on your IG Reels, then using Trending audio will help you. The explore section is filled with reels and trending audio. You can also check how many people have been using the same audio. When you use audio that is trending, your reels appear on the audio page. This will help more and more people to notice you and also help you increase your View numbers.
Another thing that will help you increase your IG Reels views is by following the trends. Instagram has new trends every day, and following these trends could allow you to go viral.
Create shorter reels:
If you are going to ask your readers to view the caption for details, it is better during such cases, you make shorter reels. A significant advantage of faster reels is that many people like watching them. When you make a reel, be sure you are sticking to the point you want to convey. This is a way to boost your views on your reels and increase engagement.
Hashtags are a great way you can interact with your target audience. This is an excellent way you can increase your views on Ig Reels. When you add specific hashtags to your reels in captions, the algorithm can locate the target audience and promote your videos. This increases your chances that many people will watch your videos. You must ensure you do not stuff your caption with Hashtags and add only relevant ones. A maximum of Ten Hashtags which are relevant work fine and help your videos reach the target audience.
Post when your followers are most active:
It would be best if you had an engagement to get more views on IG reels, but Instagram analytics will help you even more. With sophisticated data analysis, you will gain more knowledge about your account using Instagram Analysis. Using Instagram analytics, you will know when your followers are the most active and gain more insights. Using this information to post the reels when your followers are most active will give you an opportunity to Gain more views on Instagram Reels.
Giveaways:
Another great way to increase your Instagram reel views is through giveaways. These kinds of content are usually popular among the creators. When you post giveaways, you can set certain conditions, including liking your videos, viewing reels, following your account, and many more. There are many templates that you can easily access on Instagram for giveaway announcements. This gives you a chance to increase your Instagram reel.
Ask questions:
If you want more people to engage with your Instagram reel, asking a question at the end of the video is the best way to increase views and also comments. You will find many witty comments under your post, which you can use. This allows you to reach a wider audience with more views on your reels.
Conclusion:
Instagram reels are a faster way to increase your engagement on Instagram. Free views help you reach more people and are also an essential aspect of your growth and online presence.
Instagram reels have become popular and are trending everywhere. If you want to increase your Impact on Instagram, build your profile and have more Instagram Reel views.
The tips mentioned above have helped many people to boost their Instagram Reel views when used collectively. Also, have an optimized account to build and promote your content.