It may not work for writing but Medium has released a clean iPhone app for reading articles that are posted on the site. The articles are presented in a feed and are presented based upon an algorithm and recommendations from people you follow,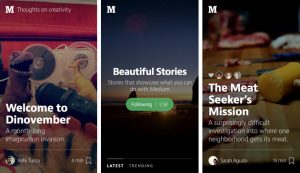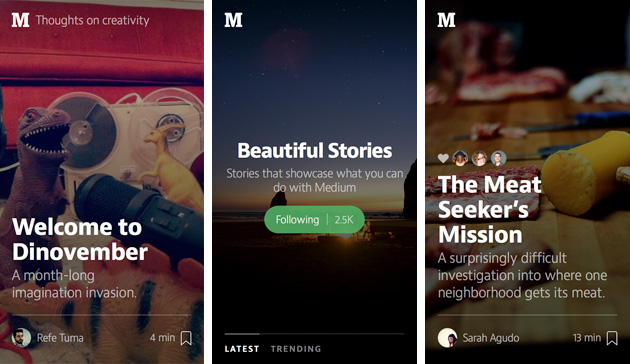 When an article pops up that is recommended by someone you follow, their name and picture appears on the screen as well, letting you know why you are seeing the content.
Medium's creator Ev Williams says that by focusing on reading it was able to make the articles show up faster and read in a smoother way. As a result, the mobile experience on the iOS app is even "better than the web."
When we started working on this six months ago. We debated a lot about the purpose of the app. Was it just for reading? Should you write on it? If just for reading, what would be better about it than just using the mobile web. – Ev Williams
Logging into the app and viewing recommendations from people you follow is done entirely through Twitter, allowing Medium to focus only on content.
Collections (groups of articles) are available in the app so if you like a certain article and would like to see others like it, you can view an index of the collection. Otherwise, the interface focuses on swiping back and forth between one post at a time.
The one other way to view a list of posts is by clicking on an author. This will allow you to see everything that they have written on Medium.
An Android app, as well as one for writing, will presumably come at some point. However, the company has yet to release plans regarding either.
Some users have reported crashes with the first version of Medium for iOS, but the average rating is still four stars.
Question – Do you like the new app and is Medium a good blogging/reading platform?
Summary

: Medium has released an app for the iPhone. It only supports reading without any way to use it for writing. The app is very clean and simple, focusing on swipes to switch between articles.

image credit: engadget