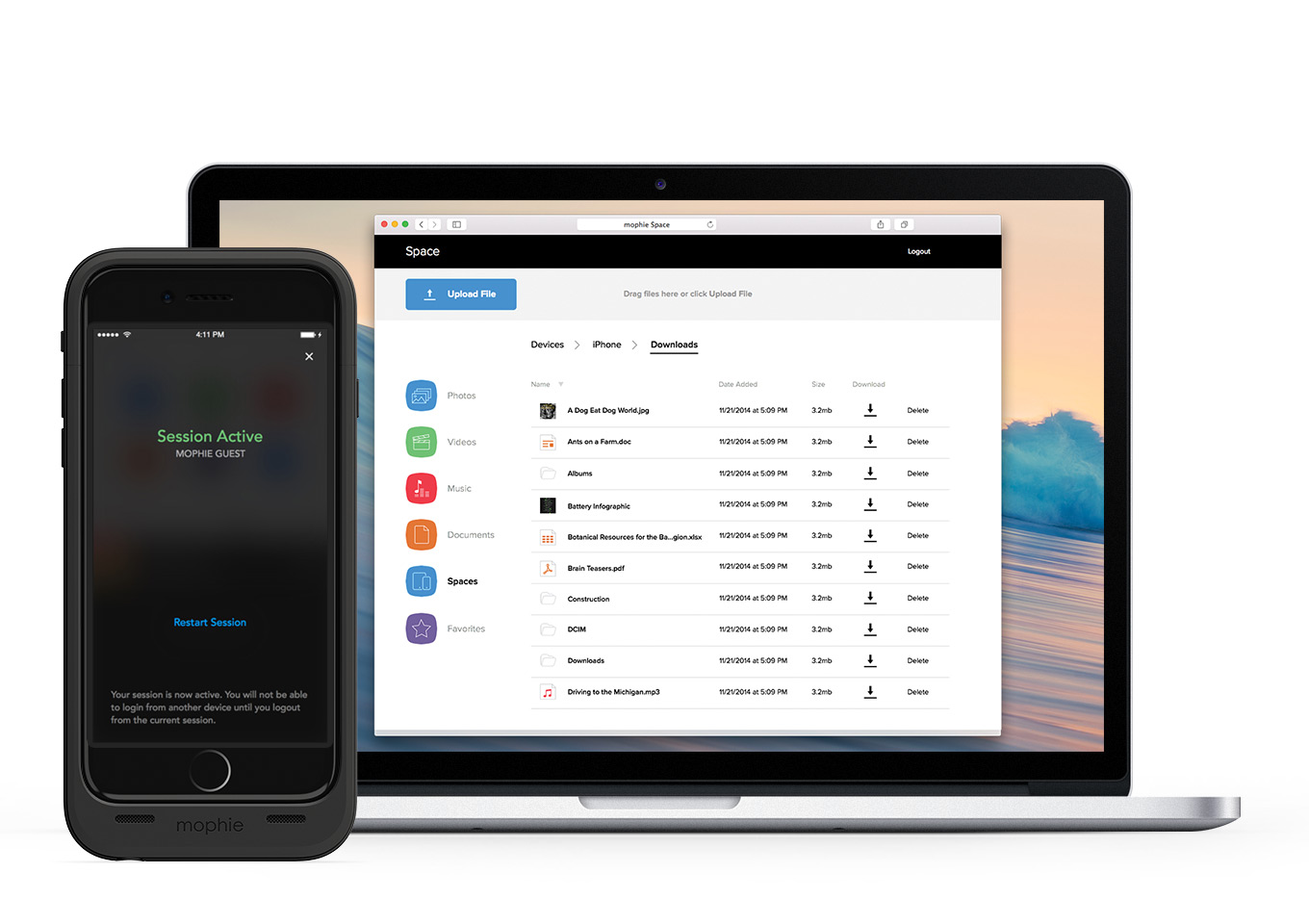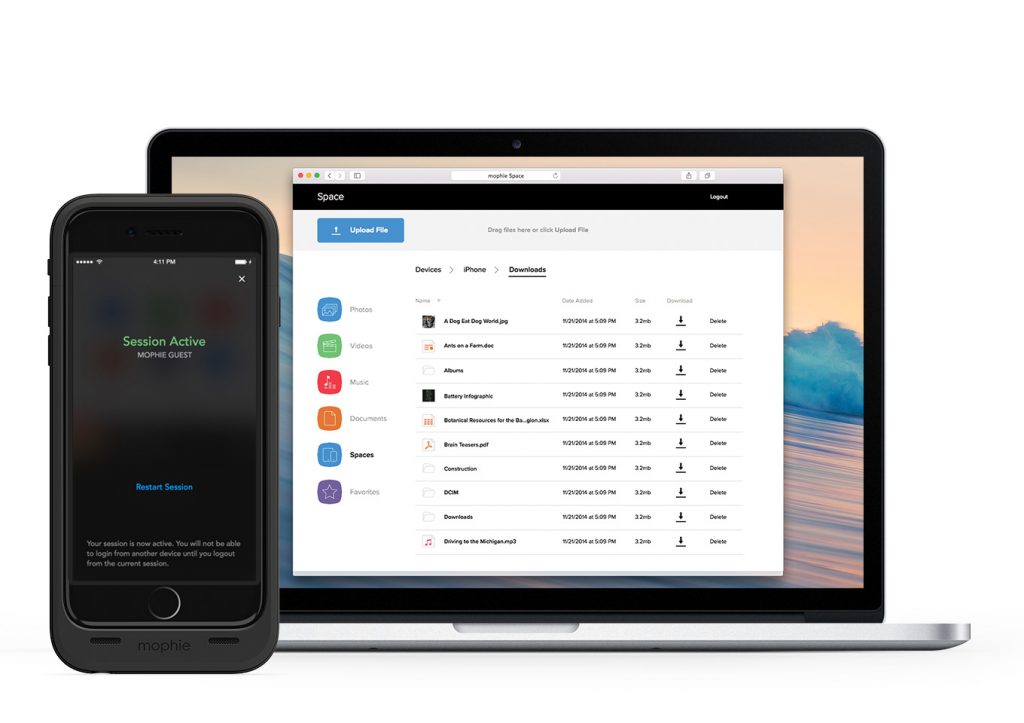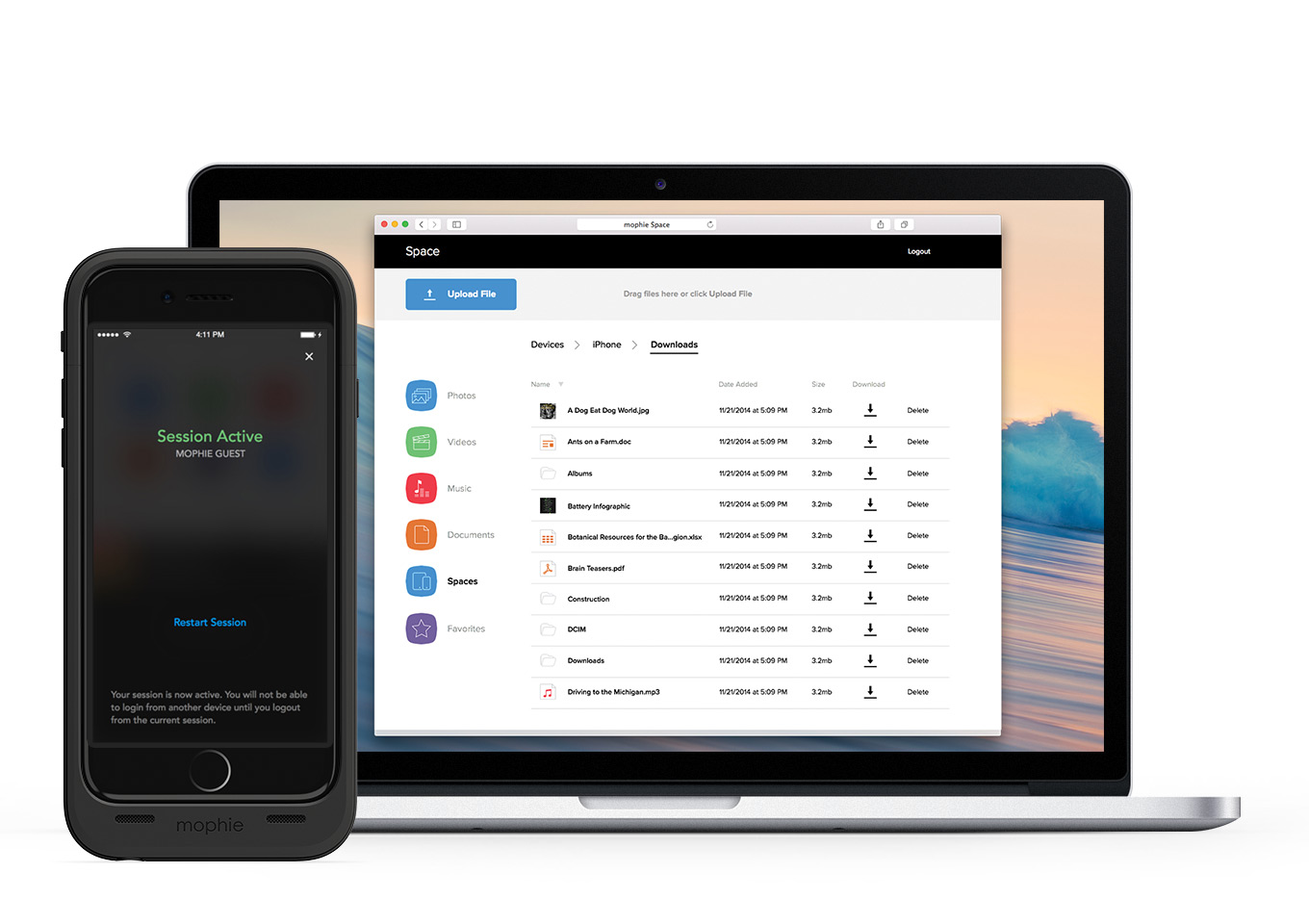 Apple advertises the iPad mini delivers 10 hours of useable battery and that's no lie. What do you do, however, if you need more than a full day's worth battery and/or more capacity? Mophie, the iPhone Juice Pack people, now have an answer — the Mophie Space Pack.
Mophie began shipping the Mophie Space Pack for iPad mini. Conceptually, the Space Pack is very much like Mophie's signature Juice Pack — a battery pack that doubles as an iPhone case — with the additional of storage in 32, 64 and 128 gigabyte increments.
• 8,000mAh battery with pass through charging
— Up to 10 hours internet, 9 hours video or 140 hours of music use/playback
• Additional storage: 32GB for $199.95, 64GB for $299.95, 128GB for $399.95
— Up to 64K photos, 56 hours video, 32K songs
• Personal WiFi Space Portal — Back up, and transfer files with your Mac or PC wirelessly and control access with a unique security code. Compatible with OS X, Windows, Chrome
— Get the Space Portal app
• Also available for iPhone 5/5s
• Tech Specs: 9.7 ounces, 5.51 x 8.5 x 0.62 inches
— Includes micro USB cable
I love this product with one caveat — I use an iPad Air + ClamCase Pro keyboard case, which I love. Quite naturally I want a Mophie Space Pack that includes an integrated keyboard.
Are you liking the Mophie Space Pack? What iPad case are you currently using?
Inquiring minds want to know…