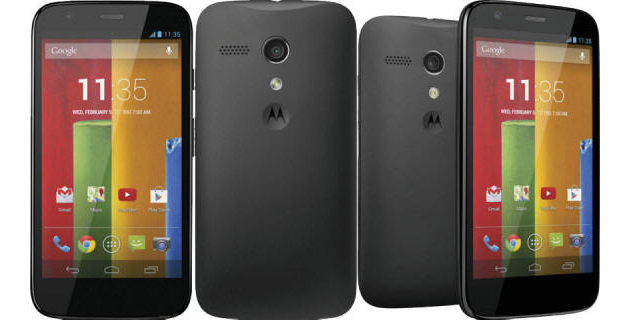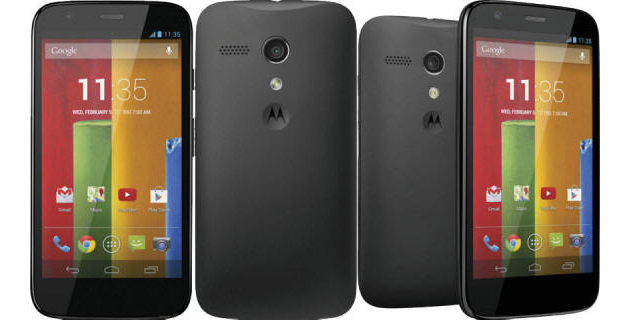 Sometime in the next couple of weeks, the Moto G is reportedly going to be made available for just $99 through Verizon at Best Buy. This report has been backed up by the Los Angeles Times, which was able to confirm the offer after a picture was posted online showing the Moto G in Verizon packaging with a $99 price tag.
It has been known that Motorola and Verizon would likely work together to get the Moto G onto the carrier but the fact that it will be offered for $99 without a contract is a surprise.
The packaging shown in the picture that was posted on Google+and included marketing material stating that customers would be able to receive unlimited text and talk for the phone as well as a data plan (with Verizon's usual limits of course.)
The phone is currently landing in stores and is available for sale as soon as it arrives, – Jonathan Sandler, Best Buy spokesperson, speaking with the LATimes
Out of all the phones that have been available in the US without a contract, particularly on Verizon's network, the Moto G is likely one of the best. The Moto G has received relatively good reviews and for the price, it is a great option for budget-minded consumers who are still looking for a useful Android smartphone.
Motorola has already made the Moto G available for $179 without any ties to a carrier, if you would rather have additional options for who you use the phone with.
One of the only real downsides to the Moto G is that it is not compatible with LTE, meaning that you will not be able to use it with Verizon's 4G LTE network. However, with all of its other features and impressive specs, the Moto G doesn't need LTE to be a useful device.
Much like the iPhone 5C is the cheaper version of the 5S, the Moto G is the cheaper version of Motorola's breakthrough Moto X smartphone, which has continued to be a favorite among many Android users.
Since the Moto G will be arriving at Best Buy anytime, it should be made available on Verizon sometime in the first couple of weeks of 2014.