Chris Beard has now been promoted to the position of interim CEO at Mozilla after Brendan Eich was forced to step down because of a $1,000 donation he made in 2008. That donation, which was sent in support of the anti-gay marriage bill Proposition 8, caused outrage among some developers and users. As a result, Mozilla opted to remove Eich so that the company could move forward.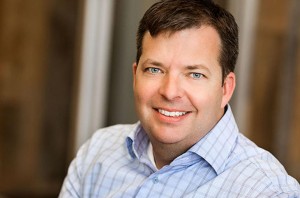 Some people are calling Mozilla and Eich's decision an overreaction, but either way, Beard is now the man in charge and could even end up becoming the permanent CEO.
When the controversy erupted and people discovered that Eich had made the donation, the newly-appointed CEO wrote a blog post explaining that he supports equality and was sorry for his actions. Even though views change over time, gay marriage is such a hot topic right now that any view one way or the other seems to be met with thousands of disapproving individuals.
Last night, Mozilla chairwoman Mitchell Baker announced the company's decision to appoint Beard and even noted that he was a "strong candidate" for the actual CEO position. However, it made more sense to make him interim CEO given the lack of time that Mozilla had to actually make a decision.
We have also appointed Chris as interim CEO. In this time of transition there is no better person to lead us. Chris has one of the clearest visions of how to take the Mozilla mission and turn it into programs and activities and product ideas that I have ever seen. In the early years at Mozilla he was responsible for leading the Mozilla product, marketing and innovation teams. – Baker
Much like Eich, Beard has been with the company for many years and has helped Mozilla grow over time. Given his experience and previous roles in the company, it seems like Beard is a good overall choice to take over the CEO position.
Question – Should Brendan Eich have been removed from the CEO position because of his previous (or current) beliefs?
Summary: Following Brendan Eich's "resignation" from the position of Mozilla's CEO, Chris Beard has been appointed to replace him. Eich was forced to resign because of outrage over a $1,000 donation he made to an anti-gay marriage movement.
image credit: cnet