In the past, calling someone a geek might have been a bit offensive. Since then, the geek culture has expanded quite a lot thanks to the increased presence in popular media. Geeks are pretty cool right now, especially when they share pics of their LED gaming setups online. Whether you're playing the latest video games or free online blackjack, there's plenty of equipment for the geek in the heart that will make your gaming sessions more comfortable.
We're not just talking about a comfy chair. You may not think you need a wireless mouse, for example, but as soon as you try such a gadget, there's no going back. On the list below, we give you some must-have equipment for all gaming geeks.
Start with a Good Gaming Chair
Many gamers believe that investing in a good chair is a waste of money. That's only because they haven't tried a good one. While your kitchen chair may do good for a day or two, a good gaming chair will help you immerse into the gameplay at once. Plus, it's damn comfy.
And, yes, these kinds of chairs are expensive. However, so are massages for your back pain or, god forbid, surgeries. If you're deeply invested in gaming, you need a good chair. For those who don't want to spend a lot on chairs, keep an eye on promotions in stores.
Wireless Gaming Peripherals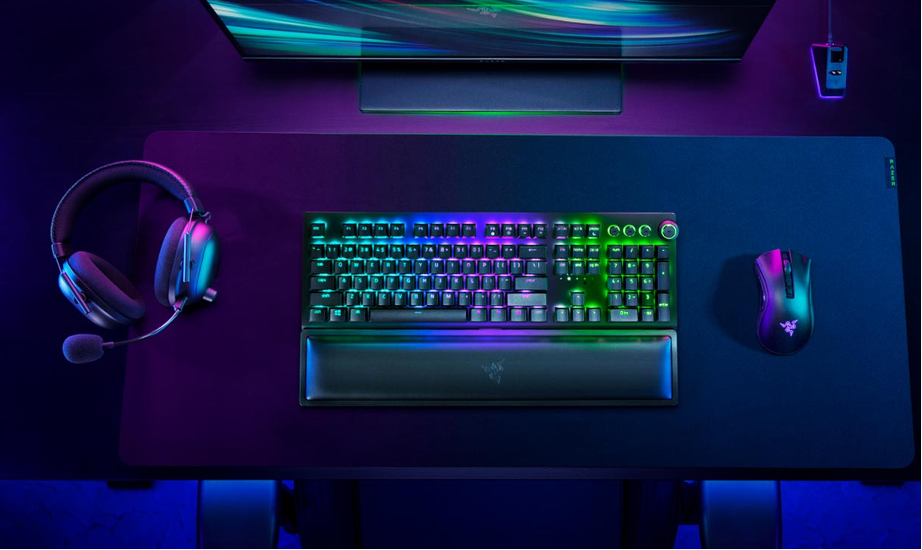 If you're a serious gamer, you need a good keyboard and mouse. Yes, those generic brands can still do their jobs, but gaming mice and keyboards are designed to make your life easier. They come with extra features and settings such as macros and additional buttons that will enhance your experience when playing multiplayer games.
MMORPGs require a lot of buttons for shortcuts, and you don't get the extra stuff on a keyboard worth $10. Mechanical keyboards are ideal for gaming and can be found on a budget. They have great key feedback and are simply better than regular keyboards. It's the same with gaming mice that are more sensitive and easier to handle in high-speed matches.
And yes, there are great wireless gaming peripherals if you can afford them. They're a real bliss.
Invest in a Good Pair of Headphones
If you want to be completely immersed in the gameplay without any interruptions, a good pair of noise-canceling headphones is a must. There are plenty of options nowadays, from regular noise-canceling headphones to 5.1 and 7.1 surround headphones that can cost a pretty penny. Even wireless gaming headphones offer fantastic sound and will definitely improve your experience.
Imagine hearing where the gunshots come from or in which direction that bomb exploded? Such things can be worth a lot on a CS:GO map, especially if you play competitive matches. There are some great headphones on a budget these days, so our advice would be to browse the gaming stores and find a perfect pair.
Whatever you do, get over-ear headphones instead of those in-ear 'beans'. They just don't offer the same experience.
High Refresh Rate Monitor
Competitive gamers on Fortnite and CS:GO will definitely benefit from 120 and 144 Hz displays. The higher refresh rate allows for faster gameplay and makes you a better gamer since you can react faster. Paired with a great GPU, high refresh rate monitors are a must-have for gamer geeks.
It helps that the market is flooded with great options, so you won't need to spend thousands to get such a monitor. Of course, the best panels will cost more, but for what it's worth, you can go cheaper on this piece of equipment.
Action Cameras, Recorders, Microphones, and Other Streaming Equipment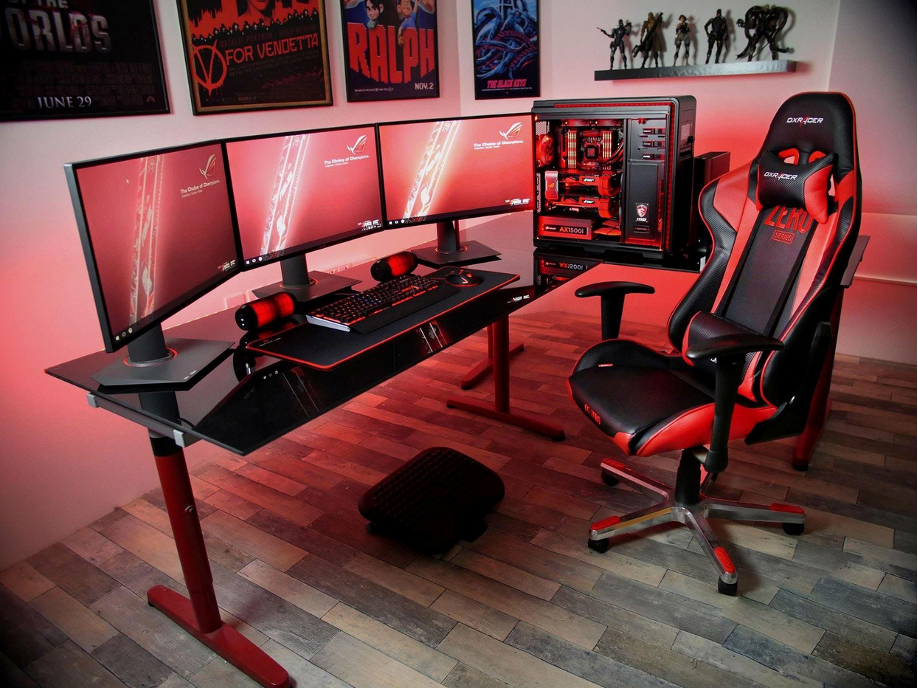 Many gamers stream their sessions nowadays, and if you want a good stream, you need good equipment. This means solid recorders and microphones, action cameras (4K preferred), and other accessories. By accessories, we mean a green screen to change your backgrounds often, LED rings, light streams, and everything that will help your streams convert.
The streaming community is so hot right now that there's equipment for all kinds of streamers. Whether you have a deeper pocket or not doesn't matter, plus, streams can be monetized nicely, so start with budget equipment until you make money and invest in pricier alternatives later.
Solid State Drives
You can't call yourself a gamer if you don't have great hardware too. We're not talking about the GPU only – that's a must. If you want your games to run smoothly, you'll need to invest in a speedy SSD or m2 disk.
For those unaware, these are the better alternatives to good ol' HDDs. They are pricier but also speedier. And yes, speed matters in this case – HDDs simply can't compare to the speed of SSDs, which means smoother gameplay and faster loading times.