Sales of the Nest Protect smoke alarm device have been halted for the time being after the Google-owned company realized that in some situations, simply waving your hand near the device could disable it. Nest says that while it is responsible for the discovery and no one has been injured as a result of the flaw, it still needs to fix the issue prior to selling anymore Nest Protect units.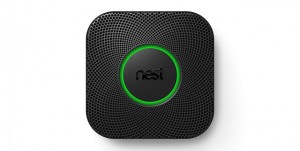 Nest says that the issue is tied to the Nest Wave feature, which when activated, does allow someone to turn off the device with the wave of a hand. Unfortunately, under some circumstances in lab testing, the feature was turned on and the alarm was shut off. In the case of a true emergency, the potential consequences associated with an inactive smoke alarm are tremendous.
The company's CEO Tony Fadell made the announcement in a post on the main Nest website.
During recent laboratory testing of the Nest Protect smoke alarm, we observed a unique combination of circumstances that caused us to question whether the Nest Wave (a feature that enables you to turn off your alarm with a wave of the hand) could be unintentionally activated. This could delay an alarm going off if there was a real fire. – Fadell
If you are already using the Nest Protect, there is no reason to worry. As long as you make sure that the device is connected to a Nest account, the troublesome feature will be remotely disabled. However, if you are having trouble connecting it, then make sure to disable the Protect completely and Nest will then issue out a refund.
Once we have a solution that ensures Nest Wave works as intended, we will update our software to turn this feature back on. This will only happen after extensive testing and once we have received approval from safety agencies in the US, Canada and UK. We expect this to take at least two or three months and we'll continue to update you as we have more information. – Fadell
For a company that only has two products, having to take one down is obviously not a great scenario. However, unlike the Nest thermostat, the Protect is meant to actually save lives, meaning that safety always comes first.
Question – If you had a Nest Protect, would this issue make you worried about using it?
Summary

: Google-owned Nest has pulled its smoke alarm. Sales are expected to be halted for 2-3 months. During testing, Nest found that in some situations, the device could be turned off with the wave of a hand.

image credit: fastcompany