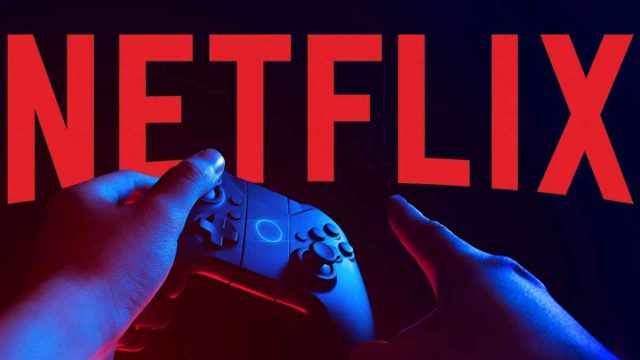 Netflix is trying to break into video gaming. There's nothing new about that statement – we've known that the world's largest streaming provider has been trying to diversify for well over a year now. There were rumours about Netflix opening a game studio as long ago as the pandemic of 2020, with solid confirmation that Netflix Games was a work in progress coming in July 2021. After that, everything went quiet for a while. There have been suggestions that Netflix saw what happened to Google Stadia and got cold feet. We can now say with certainty that this isn't the case. Netflix has plans – big plans – and it intends to execute them soon.
To say that Netflix hasn't done anything at all in the gaming sphere isn't entirely accurate. The company has created more than twenty games since 2021, and those games have been downloaded more than twenty-three million times. It's just that they're mobile games, and they haven't been very well-reviewed. Rather than being unique and original creations, the games Netflix's name is associated with are tie-ins with Netflix films or television properties like "Stranger Things." At the end of the first quarter of 2022, the company announced it intended to have more than fifty titles available by the year's end. It looks set to miss that target by some considerable distance.
Recently, we began to see signs that Netflix might be preparing to move away from the mobile game format – or, at least, to stop focusing on it at the expense of other forms of gaming. The opening of a Netflix studio in Finland was confirmed in September, and we can now confirm that the company is looking to hire people to work on a brand new PC game that's intended to be an AAA title. The advert's wording is vague, and we don't have a lot of detail yet, but the change in direction is clear. Making mobile games hasn't worked for Netflix, but Netflix isn't prepared to let go of the gaming idea. In fact, it might even need to break into gaming in order to survive.
It's no secret that Netflix hasn't fared well in 2022. The streaming platform had its peak year in 2020, which is unsurprising when you consider that so many millions of people were at home with nothing to do other than watch television. Unfortunately, 2020 had long-term consequences for Netflix. Not only did viewers digest all of its best content far faster than they would under normal circumstances, but lockdowns and other pandemic-related restrictions meant that new productions couldn't go in front of the cameras. Not only was Netflix rapidly running out of existing material, but it was struggling to create anything new to replace it. It's trying to make up for lost time now, but a reckoning was always coming. There are more than one million fewer Netflix subscribers now than there were last year, and the cancellation trend shows no sign of slowing down.
Moving into video games would give Netflix a new (if you'll excuse the pun) stream of income. It's a logical diversification. Netflix has often been compared to a modern online casino site in that it gathers a lot of content made by other people in one place and then provides access to it through a single portal. That's been such a successful business model for online casinos that there are now literally thousands of them. Not all of them can survive by sticking to their original business model, so the most successful casinos are either diversifying their existing sites or creating new sister sites to offer additional casino and betting games. Casinos that once offered nothing but slots now also offer bingo; bingo sites have started offering roulette, and so on. Netflix adding gaming to its proposition would be no different to a casino site adding bingo.
Returning to the topic of the as-yet-untitled AAA Netflix game, here's what we know about it. At the moment, Netflix is actively seeking an art director, a technical director and a game director, all of whom will be based at the new Netflix games studio in Los Angeles, California. The listing for the game director is especially interesting, as it states that the successful applicant will serve as the "creative leader" for the "first generation" of internally developed original games at Netflix. In other words, these hires aren't just for a single project.
This switch of focus away from mobile gaming to PC gaming was hinted at when Mike Verdu, the Vice President of Netflix Games, spoke to the press last month. At the time, he said that his company was still committed to making mobile games but was also exploring other avenues, with cloud gaming mentioned specifically. Verdu believes that through cloud gaming, Netflix Games can reach customers on smart televisions and PCs. Explaining further, he said that his team's approach would be "humble and thoughtful," but they were committed to meeting potential players on the platforms they already use to watch Netflix. That might mean that the existing divide between the core Netflix product and Netflix Games might vanish. At the moment, you can't access Netflix Games through the main Netflix app – you have to download a separate app. If that requirement were to be removed, the games would instantly have a far wider audience.
It's worth noting that the business model described by Verdu is the same business model that failed to work for Google Stadia and is failing to work right now for Amazon Luna. There's no guarantee that Netflix will be able to succeed where two companies of such enormous size have failed. The poor performance of Amazon Luna has to be an even bigger concern for Netflix than the failure of Stadia was, as Amazon Prime has almost the same reach as Netflix and shouldn't have had problems converting its audience into paying Luna subscribers. Still, Netflix is determined to make a success out of this venture, and we shall wait to see the quality of the games they come up with before making any judgements.