Apple News
The erstwhile Apple CEO's last public appearance was before the Cupertino City Council to sell local government on the cutting edge design of his company's new headquarters and, although he didn't live to see it built, there is little question his vision will be fulfilled. And, now, fresh public filings from our favorite fruit company show more clearly than ever what Jobs intended.
Details about Apple's "Campus 2" — public filings and comments about the planned site, which will eventually house 13,000 or more workers — have been dribbling out for months. The latest submission to the Cupertino City Council — dated Friday, June 7 — involves modifications to the underground 5,000 seat amphitheater and conference center, where Tim Cook, Phil Schiller, Jony Ive et al will their latest insanely great products.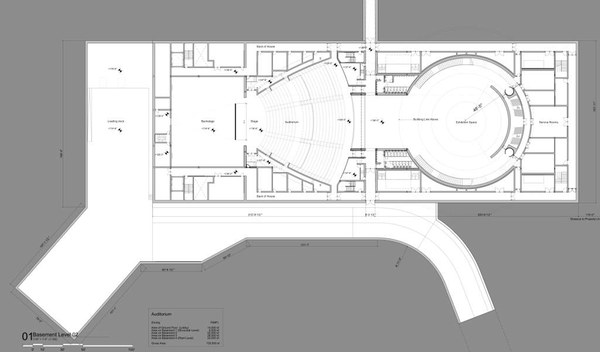 Click through for larger image.
The earlier circular auditorium design, while neatly symmetrical, lacked storage and direct access for road vehicles. Both of these design elements are present in the new layout.
That said, as the June 7 version of Campus 2 is the fourth iteration submitted to city officials, one expects things to change. Frankly, the changes will likely continue until Steve Jobs' vision has been crafted from steel, stone, concrete and glass, lots of glass…
What's your take?
via MacNN