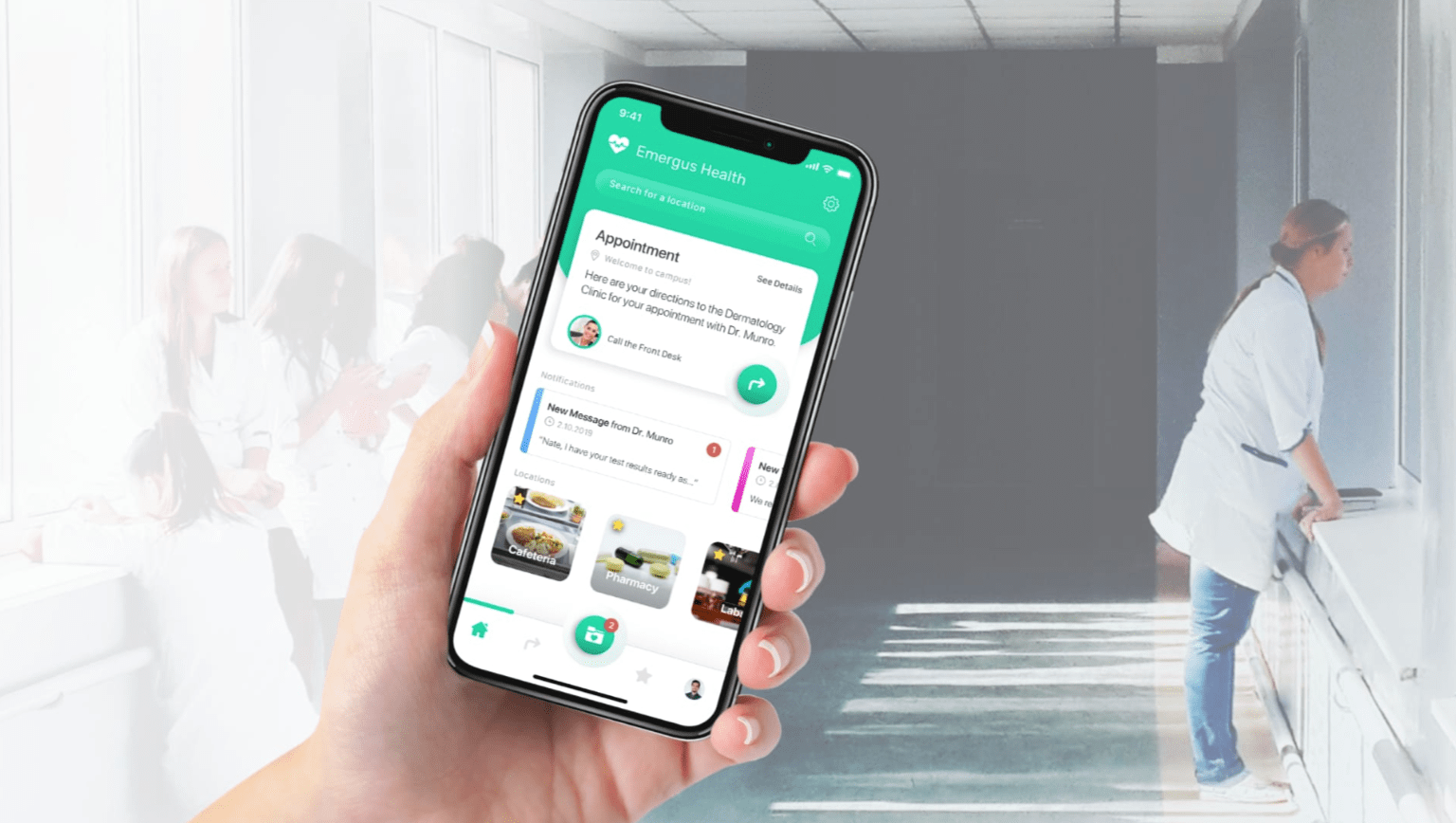 Can an app improve patient experience?
The answer is yes. Introducing a new mobile patient experience platform that's easy to use, family-friendly and improves patient engagement across the industry.
Emerge's Patient Experience Mobile App Platform offers a positive turnkey solution for healthcare institutions who want to tick all the right boxes, including compliance, integration, self-service and engagement.
The mobile app can easily be integrated into existing systems such as MyChart, which allows patients to send messages to their physicians and schedule appointments without having to call the clinic or hospital. Test results may also be viewed within the app and any follow-up concerns will be addressed. Patients can also pay within the app using secure gateways and popular payment methods.
It's also compatible with RTLA, or real time location systems that work via Wi-Fi and Bluetooth to help them get to their destination using guided navigation. Organizations with multiple facilities should do well with the mobile patient experience platform as it allows for seamless support on all sites.
Emerge provides tailored customization as part of the installation process. App adoption can get you closer to your patients in many ways:
No More Missed or Late Appointments
Setting up an appointment is now easier than ever. Patients won't have to recall a phone number or wait to speak with their doctors. Scheduling and inquiries can be done in-app for absolute convenience.
Improved Satisfaction
The mobile patient experience platform allows patients to navigate most, if not all of what's available for them within the healthcare system. Indoor hospital navigation and finding a suitable provider are just some of the things that make their lives easier.
Healthcare organization also save on costs and streamline their workflows to make it more efficient. Stewardship gets stronger while appeal becomes more appealing to care consumers.
Emerge is working on finalizing the mobile patient experience platform, which is set to launch soon.