One of the first Nexus 5 sightings that seemed to dispel doubt for me about LG and Google's next-generation Nexus smartphone was Google's own published Nexus 5 at the Google Play Store that was quickly removed from the site. When Google decides to leak images and announcements about a product, it's easy to become convinced of the product's existence. I found myself a believer of the Nexus 5 at that point, even though I reported on rumors prior to the Play Store leak.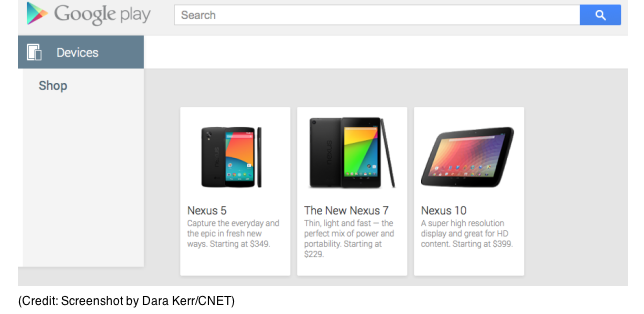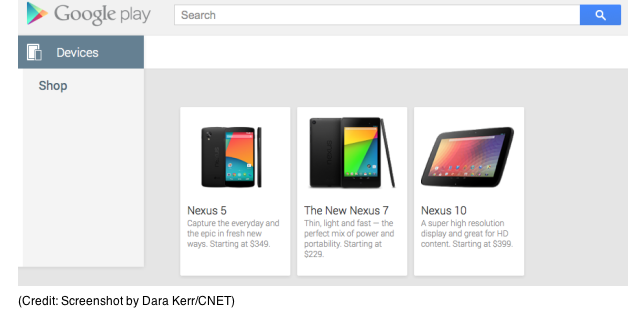 Nexus 5 Sightings in UK and Canada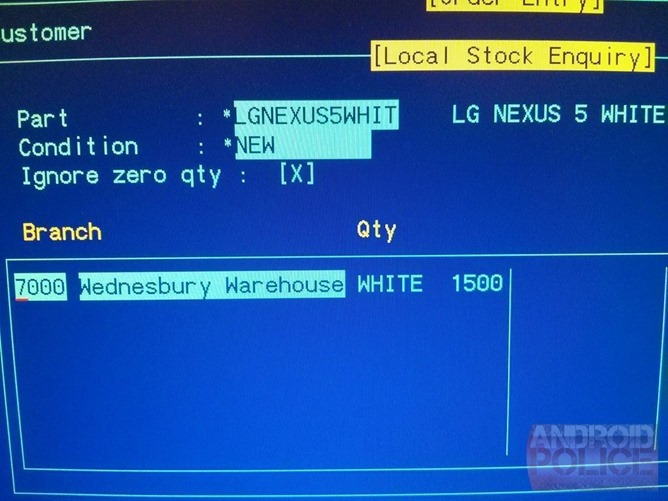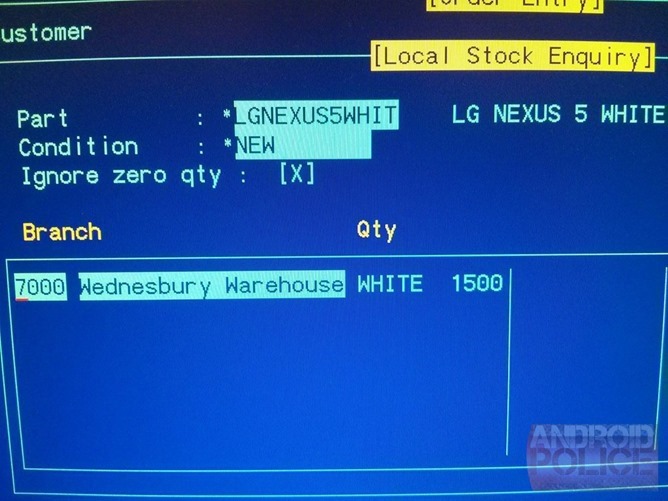 A lot can change in a week, and the Nexus 5 has been seen in a few additional places since the Play Store leak. Earlier this week, 1500 copies of the white Nexus 5 were spotted in an inventory list at a Carphone UK Warehouse (Wednesbury). The Nexus 5 nomenclature is confirmed in the inventory list as the Nexus 5. Next, we received reports that LG has 30,000 copies of the Nexus 5 ready to ship at any moment in Canadian warehouses. This is not surprising, due to the fact that we have already seen a "Telus"-branded Nexus 5 in photo sightings in recent weeks.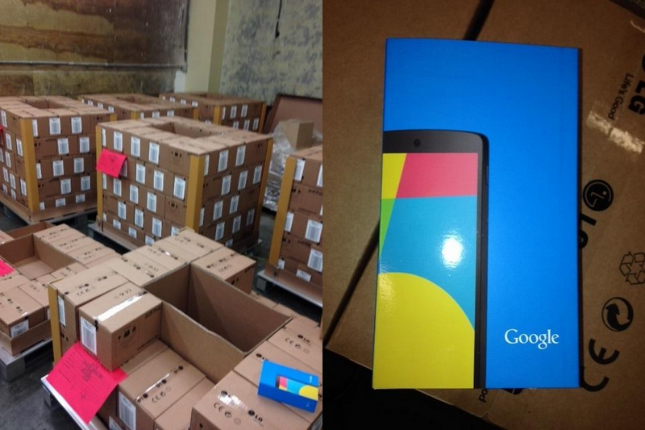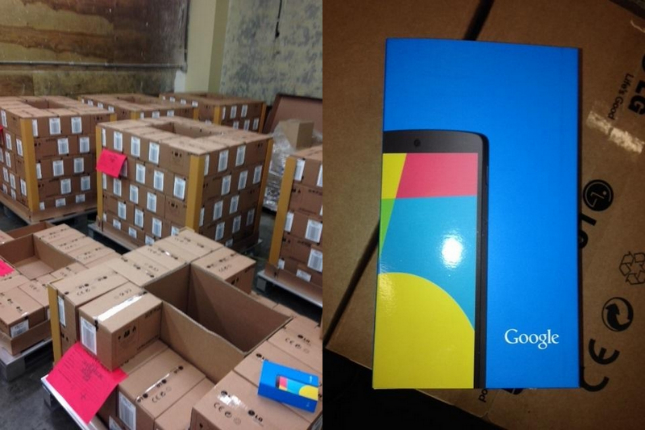 To add to the Canadian Nexus 5 rumors, Canadian carrier WIND Mobile posted a Nexus 5 pre-registration Facebook page that, of course, was quickly removed. Still, it goes to show that even Canada is excited about the new Nexus 5 that Google should announce sometime soon.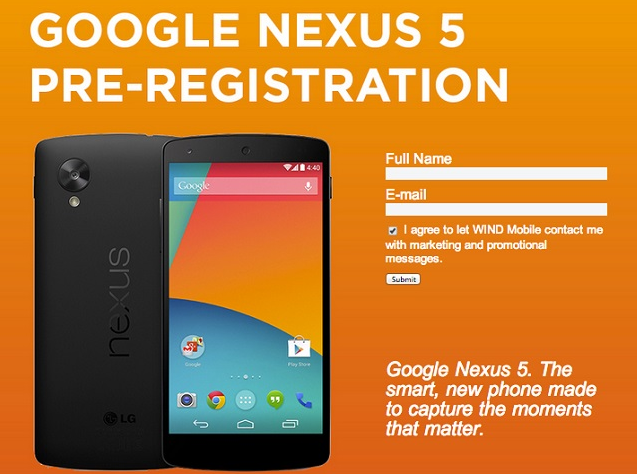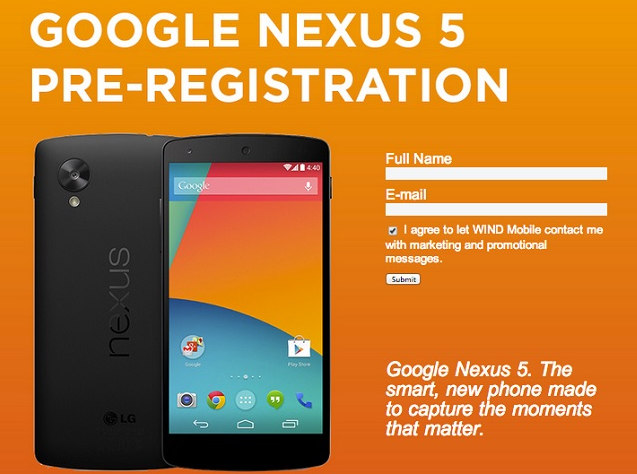 Nexus 5 Sightings in the Netherlands and US
There are two other places this week, however, that have Nexus 5 sightings to report: BelSimpel (Netherlands) and Sprint (US). The BelSimpel Netherlands site placed the Nexus 5 price at 459 euros (16GB), or $633.65 in US dollars. It is not hard to believe that European prices for Google's Nexus smartphones are more expensive than American prices, so we can be sure that the 16GB will likely cost more along the lines of $350-$400 when it sells here. Dutch site Tweakers confirms as much. Tweakers claimed that the Nexus 5 would go on sale on Wednesday in the Netherlands, but Google has yet to make an announcement.
The US hasn't been left out of the hype. With Google's "accidental" leak excepted, someone has spotted images of the Nexus 5 on Sprint's website. Renown tech source @evleaks released more images of the Nexus 5 yesterday, claiming that the Nexus 5 would also come to Sprint, but a tipster decided to follow up and provide Sprint Nexus 5 images of his own. There is no branding on the images, so there is some optimism that the Sprint Nexus 5 may not have the carrier branding for which Verizon is so well-known.
Nexus 4 LTE Model Headed to Israel? Sources Mark November 5th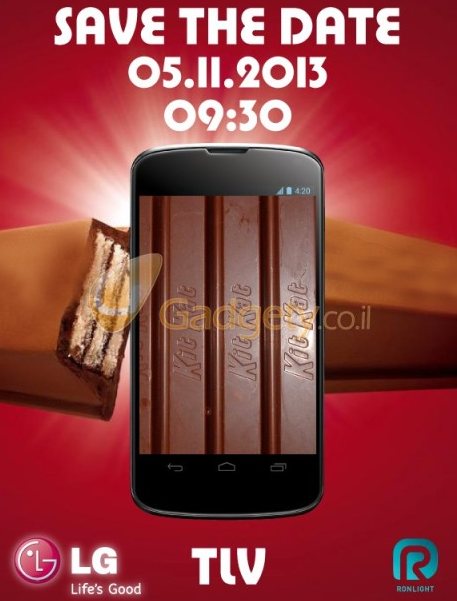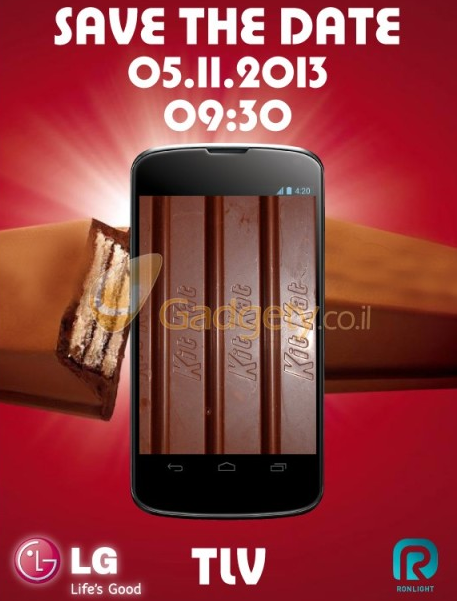 Tech site Gadgety tipped tech sources on to an Android 4.4 KitKat announcement regarding Israel. While the Nexus 5 will be made by LG and sold under the Google name, Ronlight Digital (an Israeli importer with LG) provided the leak to drum up hype for the Nexus 5 arrival in Israel. The poster provided shows a Nexus 4 in the background with KitKat bars on the screen, but Gadgety anticipates the arrival of the Nexus 5 as well.
Google could have a Nexus 5 announcement slated for Israel, but I think the background itself leaves room to assert that Google could simply be unveiling the Nexus 4 with Android 4.4 KitKat. After all, the Nexus 4 will be one of the first Nexus devices to receive the update to Android 4.4 KitKat (along with the Nexus 7 and Nexus 10).
It could be the case that Google will actually open up LTE access on the Nexus 4 by way of the Android 4.4 KitKat update – leading some Nexus 4 customers to rejoice and keep their current smartphones without having to buy new ones (or worse, root them to enjoy LTE). Gadgety could be right about the Nexus 5 announcement, but this may be a Nexus 4 LTE model announcement instead of a Nexus 5 announcement. Only time will tell.
The Nexus 5 is starting to pop up all over the world, and, despite Google's attempts (depending on whether or not you think these leaks are intentional or accidental), is not that much of a well-kept secret. Google, all the world knows; it's time you make it official.