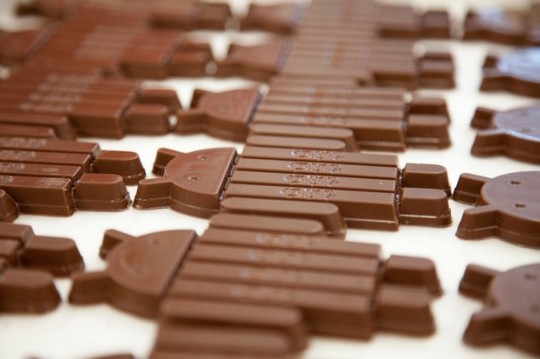 A new leak has revealed that the Nexus 5 and Nexus 7 are soon to receive an update to Android 4.4.3. Several rumours have been making their rounds on the interweb recently hinting that an update was coming to the devices in order to fix the Nexus 5 camera issue, and now it seems that 4.4.3 update is going to land very soon.
The update has the build number KTU83 on the Nexus 5, which is also known as "Hammerhead", with the version running on the Nexus 7 revealed to have the build number of KTU79.
The builds seem to have a very recent date suggesting that they have been completed only recently and that Google are potentially still adding the finishing touches. It is likely that these Android 4.4.3 updates are still in the testing phase, so they could be released out of this phase to the public very soon.
Nexus 5 Android 4.4.3
The Nexus 5 camera bug, which this Android 4.4.3 update is suggested to be aimed at resolving, keeps the camera application running in the background at all times and allows apps to pass and request data from it, substantially decreasing the battery life. One of the main offenders was Skype which caused substantially battery drain as it accessed the camera in the background constantly. It seems that only the Nexus 5 was affected at this time, but with the update being prepped for the Nexus 7 as well, it seems Google are covering all bases by deploying the fix to that as well.
Whilst it's said that Android 4.4.3 is in testing still, it shouldn't be too long before Google publishes the update to the public. With such a high profile and performance affecting bug, Google will be wanted to patch and fix this bug as quickly as they can to preserve user experience and the reputation of the Nexus line of devices.