If the Nexus 7 isn't cheap enough for you, then you might be happy to learn that its manufacturer, Asus, has just unveiled an even cheaper alternative to the 7-inch tablet — the Asus MeMO Pad.
One look and you can already tell that it takes its design beats from the more popular Google Nexus 7. The main difference between the two is that the Nexus 7 packs a heftier punch. Android Central reports:
"The MeMO Pad is running Android 4.1 Jelly Bean with a paltry 1024×600 resolution. (Hey, gotta save somewhere, right?) It's powered by a VIA WM8950 processor running at 1 GHz, paired with a Mali-400 GPU. (Ah. Saved some there as well.) It's got 1GB of RAM, and either 8GB or 16GB or on-board storage, with a microSD slot for good measure. Plus you get 5GB of free online storage from ASUS."
While it seems lacking in the specs department, one thing you have to remember is that theAsus MeMO Pad isn't targeted at power users. The article notes that the 7-inch tablet is aimed at emerging markets but it could also be a good option for people who want a decent tablet at a price that won't break the bank. The device also only costs $149 at its cheapest, which is hard to beat any way you look at it. What's more, it comes in a varierty of colors, including a "cherry pink" variant: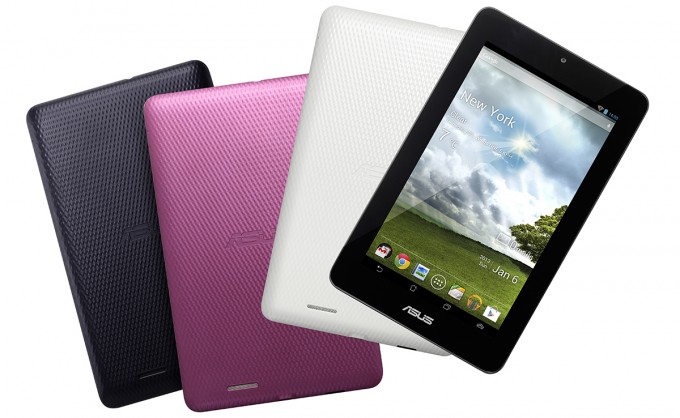 What do you think of the Asus MeMO Pad? Would you consider it overthe more powerful Google Nexus 7? Let us know in the comments below!