While Apple tweaks their beleaguered Apple Maps app, some of you out there who;ve become dependent on your iPhones and iPads to get around the city may still be in search for a great map app. Today, we've gotten word that Finnish smartphone manufacturer Nokia have just made a potential alternative (maybe even permanent replacement) for Apple Maps available to iOS devices — Nokia Here.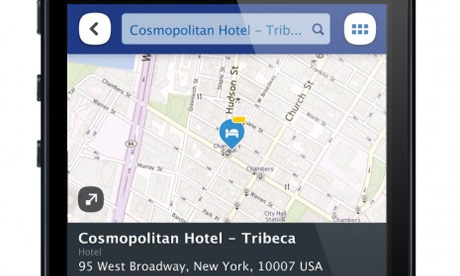 Here's the product description for Nokia Here from iTunes:
"HERE Maps helps you feel like a local anywhere you go. See where you are, search and discover nearby places, and get a feel for the place. Collect places to remember or for later discovery. Explore new destinations and know instantly how to get there on foot, by car or on public transport. HERE Maps is based on the world-class NAVTEQ mapping data used in 90% of in-car navigation systems in the world."
If you need a more detailed list of what you can get from Nokia Here, we've also got a rundown of its features:
Map views – Pick the map you need from map view, live traffic view, public transport line view or satellite view
Save map areas & wander without data coverage
In selected countries, access community maps created and updated by users
Maps, search and place coverage for nearly 200 countries
Search with history and suggestions
Share places with just a tap, including the location and how to get there, over SMS, email, or social networks
Organize places you love into Collections
Sign in to HERE Maps with your Nokia Account or Facebook login
Sync with Here.net – Access your Collections anywhere
Step-by-Step voice-guided walk navigation
Walk navigation through pedestrian routes, parks, alleyways, and more
Public transportation and driving directions
We haven't given the Nokia Here an intensive examination but first impressions are great and it looks like the app is aces in all categories.
Any other Tapscape readers out there who've tried out Nokia Here? What are your thoughts on the map app? Discuss in the comments below!