There's no denying that a lot of people are eager to get their hands on Nokia's Windows Phone 8-powered Lumia 920. It's gotten so much buzz among smartphone enthusiasts and a lot of people are already touting it as the next big thing, possibly even heralding a return to prominence for Nokia. As far as we can tell, it looks like the partnership between the Finnish company and Microsoft has been good to both.
So why then are rumors surfacing that Microsoft is planning to create their own hardware that would go up against the Nokia Lumia 920?
WPCentral got wind of a report from China Times that Microsoft was working on their own Windows 8 Phone. But a lot were skeptical because the report shared no sources and seemed mostly speculative. But today, we've got more corroborating information that may indeed confirm the existence of a Microsoft-developed Windows Phone 8.
According to BGR, they have a "source" claiming that a Windows Phone 8 is in the late stages of development:
"Our source declined to provide any details beyond the fact that the handset is in the late stages of development and will launch in the coming months. As we continued to dig for more details,China Timeson Monday published a report stating that Microsoft's smartphone will launch under the 'Surface' brand — which is quite fitting, of course — and it will become available in the first half of 2013."
WPCentral speculates that the recent lock down in Microsoft's Redmond facility may also have something to do with the Surface-branded Windows Phone 8. The increase in security was initially thought to have something to do with the ongoing Xbox 720 development but WPCentral claims that one of the studios, Studio C, is home to Windows Phone-related work as well.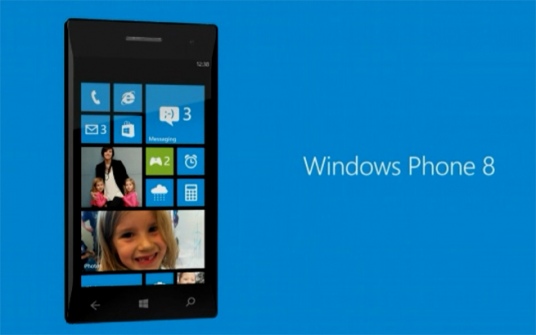 So why would Microsoft decide to make a device that would go against the Nokia Lumia 920? There's the possibility that the Windows Phone 8 launch with products like the Nokia Lumia 920 and the HTC Phone 8X won't go well and they need to have a back-up ready. Or they want to take the same route that Google and Apple has where they're able to develop devices for their own OS. But perhaps the most interesting possibility is that there may be a falling out between Nokia and Microsoft. Here's what WPCentral had to say about it:
"We have heard rumblings about Nokia focusing too much on the 'Lumia' brand as opposed to Windows Phone, which may explain why Microsoft put HTC on a pedestal with the 'signature' Windows Phone banter a few weeks ago in New York City."
Until we hear something from Microsoft, all of this is just speculation. Although I really don't think it would be so surprising for Microsoft to come up their own Windows Phone 8 device, even if it means going up against Nokia's Lumia 920. It's just something that makes sense because it means they would get to develop a device that they think would be perfect for their OS. And with all the competition out there, Microsoft needs to make sure that they have a winner.
Are you planning to get a Nokia Lumia 920? Or would you rather get a Windows Phone 8 Surface? Let us know in the comments!
[via BGR, WPCentral]