Lumia 920 Review
Nokia had the flagship device cut when Microsoft said that Windows 8 needs new mobile device, and no old devices running previous versions would do. Incredibly, Nokia quickly cooked up a delightful Windows 8 optimized handset from many of the Lumia 900 design ideas.
Sales on this device have exceeded what we expected, with overtwo and a half millionsales of the device before it entered its first week. While reviewers have been skeptical about the Lumia 920, most say that the hardware is fantastic. Many Lumia 920 fans have voiced their opinions quite vigorously, claiming the Lumia 920 is the best phone out now. We put that to the test.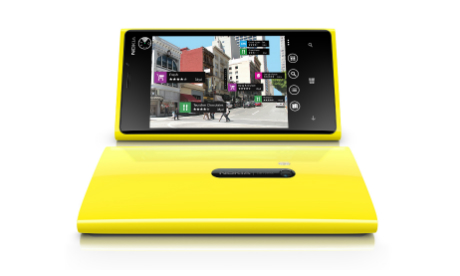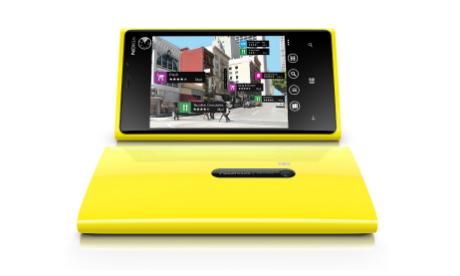 Design
The Lumia 920 comes in a range of wonderful to awful colors and has a unibody design, meaning no change of battery. The phone feels incredible to hold and almost rubbery, so when you are holding it you never feel a slip and you have firm grip.
At 4.5-inches, we really like the Lumia 920 screen size – the colors are vibrant and we find it almost as good as the iPhone 5 retina display.
That being said, the weight of the device may displease users that have had previous iPhone models, at 185g, it tips the scales of modern smartphones. If you can get over the heavy weight though, the design is a beauty and the Lumia is an excellent stylish device.
Insides
The Lumia 920 comes with a Snapdragon S4 Pro dual-core processor, which runs excellently and never seems to lag. With 1GB of RAM, it is a lighter touch then most of the Android smartphones we see today, but the phone does not need that heavy inside due to the slick Windows 8 phone operating system.
Battery life on the Lumia 920 is questionable, while some say that they can get through a full day fine, others claim that any extensive use of the device will result in a few hours maximum. We are not sure, in our tests we found five to seven hours, which is less than we expected.
Coming with 32GB of internal storage, this seems good enough for most users. There is no microSD card slot for expansion, so that is all you can have. We are unsure but we believe Windows 8 phone OS takes up quite a chunk of the operating system.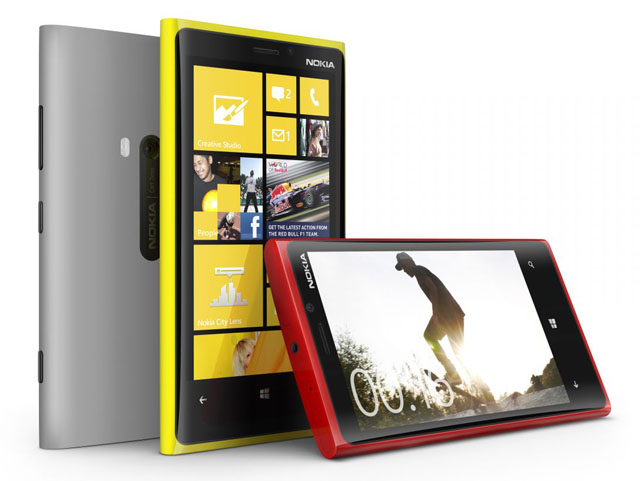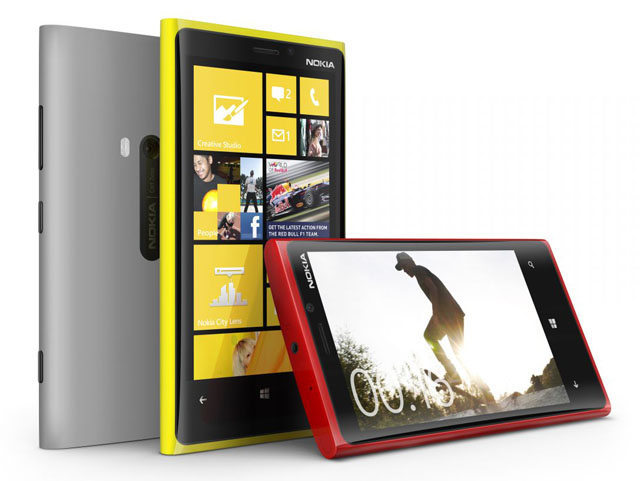 Ecosystem
Windows 8 is a fun new operating system and phone version is enjoyable. The Lumia 920's impressive screen allows you to keep a good amount of apps without endless scrolling. The live tiles and customization is a fun new experience, especially if you are an ex-iPhone user.
One thing you will hate if you are an ex-iPhone user is the apps though, while developers have taken to Windows 8 warmly, with 120,000 apps on the store right now, it is still minuet compared to the iOS and Android store. You will find some items that are really popular are unavailable on the Windows phone store.
Windows Music and Movies offers a great selection of content and there are many routes to watching movies, buying music and reading books. The only problem we really find is apps, and that is a core part of the smartphone experience.
Camera
The Lumia 920 has been fitted with Nokia's PureView software, but only comes with 8MP's and a half-decent lens. We found that while the Lumia 920 produces the one of the best photos is good lighting, they can be grainy in poor light.
In very low light, the Lumia 920 takes advantage of the new software that makes low-light conditions better, with less pixels. This means that low light images are good, but still very grainy.
Conclusion
Nokia have produced a standup device and a real contender for phone of the year, we find that while the large size may put off some timid users, it looks incredible and feels great in the hand. The lack of apps is a real downer on this phone though, and we recommend that if you enjoy your apps you look for a Android or iOS choice.