Earlier this year, Koobe, a Chinese handset maker, started a crowdfunding campaign for an official Pepsi phone. The campaign has now come full circle. Today, more than a month after Pepsi confirmed they were building a smartphone, the handset has been revealed.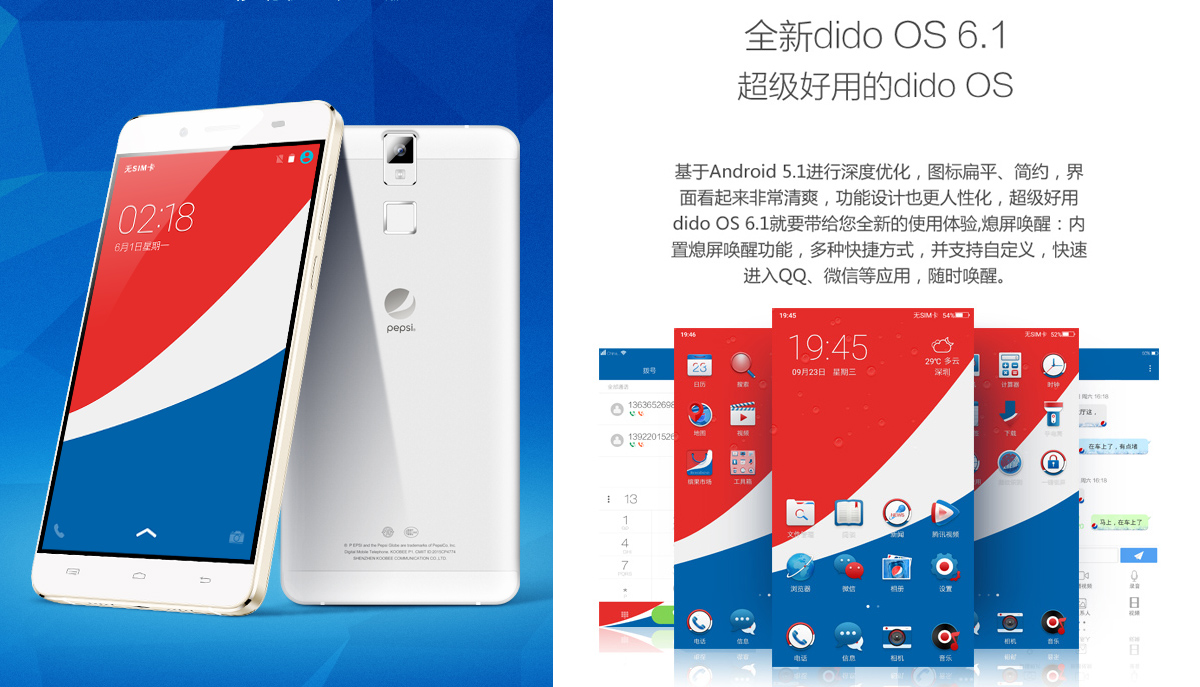 The Pepsi smartphone is actually just a dressed up Koobe H7, a 5.5-inch 1080p display smartphone on 2.5D curved glass with a 1.7GHz octa-core processor, 2GB RAM, 16GB internal storage and dual SIM support. An unused SIM slot can double as an SD card, allowing the phone's storage to be expanded up to 64 GB. The back of the phone is decorated with a modern Pepsi logo.
One notable feature the phone sports is a higher quality 5-megapixel front-facing camera for taking selfies or video chatting.
The new smartphone will be available in blue, silver and gold in two different versions, the first of which is bound to China Mobile. The Chinese version has been a success, all 1000 units made have sold out, according to TechRadar.
English language reviews of the Koobe H7 are not readily available online.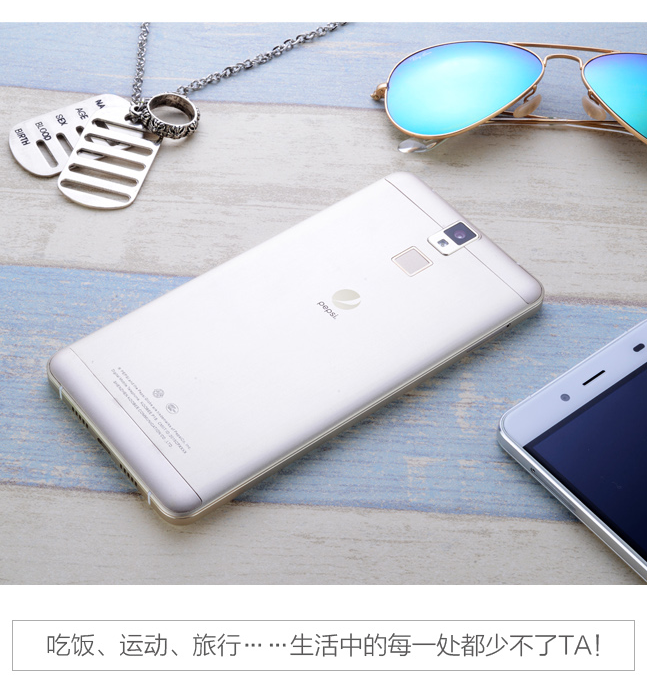 Last month, when Pepsi confirmed they were making the smartphone, they said the handset was going to be "available in China only," it turns out the smartphone's second P1S version works in other major markets. The P1S version has international compatibility, allowing it to run on popular SIM-supported networks in the U.S. such as AT&T and T-Mobile – in case you're a Pepsi fan in the states.
When Pepsi said they were going to have an official phone the company seemed hesitant to jump in the mobile technology arena.
"Pepsi has no plans to get into the mobile phone manufacturing business," a spokesperson told TechRadar in October. "But we are committed to engaging with consumers in innovative ways to grow our brand. We'll share more news as it becomes available."
Judging by the sell-out of the first 1000 smartphones released, Pepsi might decide to put more stake in the mobile technology industry. How the smartphone will sell outside of China remains to be seen.
h/t: TechRadar