"Onavo" Downsizes Your iPhone Bill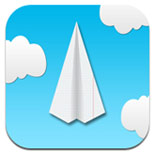 Phone data compression company Onavo has released its first iPhone app. The 'Onavo' iOS application debuted at The NextWeb Conference, where it won the "Best Mobile app" and "People's Choice" awards.
The intuitive app allows users to monitor their data usage, where and when they use it most, and how much data Onavo's compression feature has saved them. The developers claim the app can reduce customer's data usage significantly, especially while roaming.
Onavo CEO Guy Rosen was thrilled to make a name for his application at the conference. "Being named as one of the 18 finalists in TheNextWeb Conference's Startup Rally is a fantastic achievement for Onavo, especially as we are joined by some great startups in the final round."
"We believe Onavo stands out because it solves a real pain for smartphone users, especially at events like this conference where people are coming in from all over the world."