OnePlus' next flagship, the OnePlus is to be released on 16th of May at an event in London. The fact that, the launch date is just around the corner, doesn't appear to calm leaksters. The internet is still flooding with fake and sometimes original details about the next flagship killer by the Chinese company.
The latest leaks follow the previous ones, showing off a notch on the front of the phone. However, the back of the OnePlus 6 hadn't been shown-off till date, the images show off a glass back on the company's latest offering. The legibility of the leaked images is been scrutinized as official pictures of the phone released by OnePlus show an alert slider on the right side of the phone whereas on the leaked images, the slider is present on the top-left of the phone.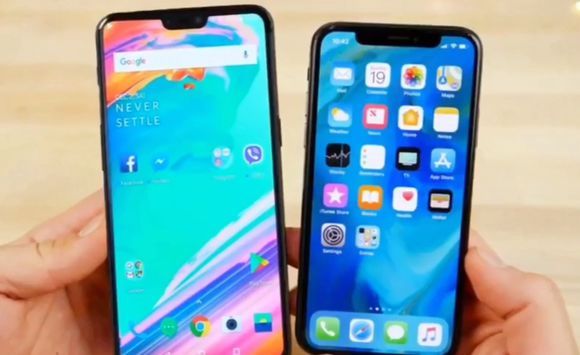 The leaked picture also shows off a vertical positioned dual-camera setup on the back, followed with a flash, and then with a squarish but rounded fingerprint reader. The fact that, the back appears to be glass, makes for a case that the company could finally be adding support for wireless charging to its smartphones.
According to the leaks in the past and also the current ones, the OnePlus 6 will run on Qualcomm's Snapdragon 845 chip, coupled with 8GB of RAM and will pack 256GB of internal huge. On the front, the phone is expected to sport a 6 inch notched display, however, a bank's website in India revealed an official ad of the phone with the screen size mentioned as "5.7 inch".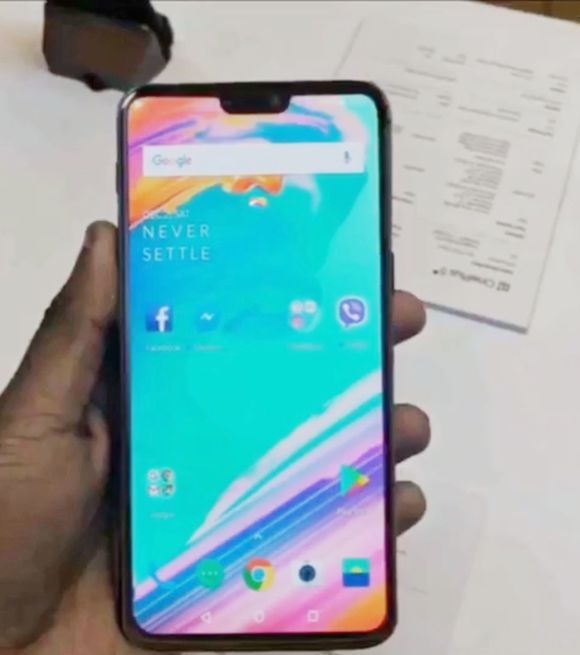 The display size of the OnePlus 6 is definitely 6 inch or larger as the company won't be shrinking its phone size compared to its last year's offering. The Indian site that showed off the image of the phone and revealed details was probably a fake, however, its unknown as to why a bank would do that or if the website was hacked.