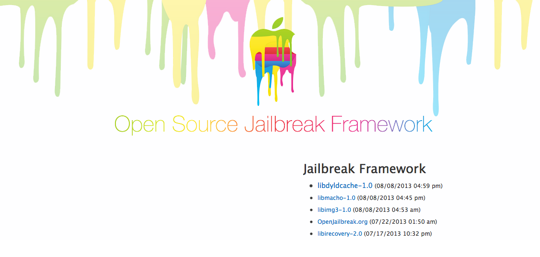 You may have no idea what the headline is or what it even means, so let me explain. Back in July, a guy named P0sixninja – one of the main figures in the Jailbreak community – mentioned he would be launching a website for an OpenJailbreak but it wasn't finalised. However, at WWJC 2013 today, he unveiled the new website OpenJailbreak.org that's main focus is to create and encourage collaboration between developers in the Jailbreak community.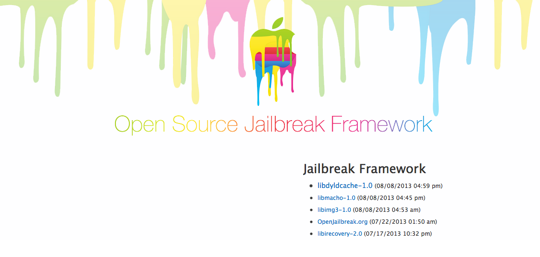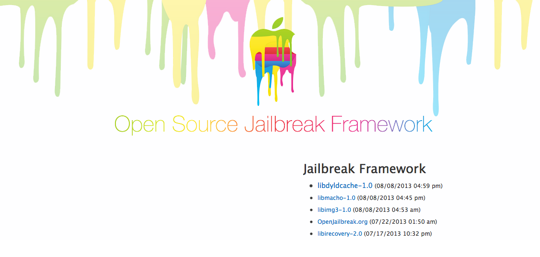 As P0sixninja explained "there is simply too much code for one person to manage, and it would help to offload some of this work and distribute it among those willing to help."
Whilst OpenJailbreak.org is not a public release of everything required to Jailbreak, it does hold some key components from projects such as Greenpois0n and Absinthe – programs that have been used for a live Jailbreak in the past. The idea is that developers can openly use these components to help create new Jailbreaks. Perhaps someone has an exploit but they are unsure how to package it into an executable? Well now they have the components they need in one place.
OpenJailbreak Projects
The current projects on OpenJailbreak.org right now include:
libmbdb-1.0 for modifying iOS IPSW backups
libmacho-1.0 to modify and parse Apple Mach-O executables
libimg3-1.0 for decrypting iOS IMG3 files
libdyldcache-1.0, libirecovery-2.0, and libcrippy-1.0
libafc-1.0 for communicating with iOS AFC
ibipsw-1.0 for parsing and extracting IPSWs
libtss-1.0 for requesting TSS from Apple's servers
libbbfw-1.0
libsyringe-1.0 for injecting bootrom exploits
libanthrax-1.0 for running code on ramdisks
libcynaide-1.0 for parsing and manipulating iOS dynamic linker shared code
libansinthe-1.0
libidevicerestore-1.0
libidevicebackup-1.0
libideviceinstall-1.0
libideviceactivate-1.0
Whist OpenJailbreak.org only currently holds components for the Jailbreak framework currently, there will also be a bug, feature, and issue tracking section.
It's exciting news for the Jailbreak community and hopefully the availability of OpenJailbreak will encourage more to investigate the Jailbreaking side of iOS, and may even result in more Jailbreak tools.
You can check out the site for yourself by clicking here.