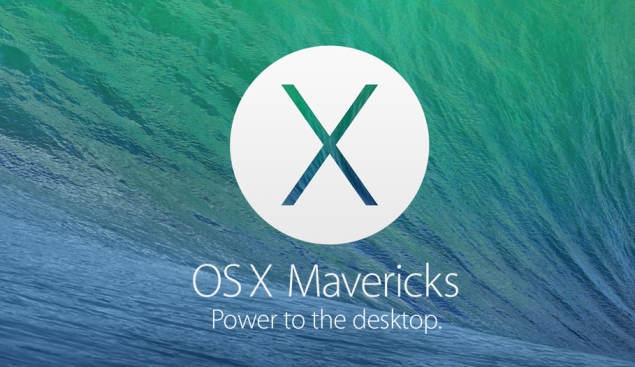 Apple is all about superlatives. iPhone 5s and iPhone 5c sales blew past 9 million units in just three days, while iOS 7 adoption rocketed to 50 percent in under a week. Likewise, OS X Mavericks adoption easily surpassed 10 percent, besting Windows 8, in the first week. However, new OS X 10.9 installs have stalled since.
What's up with that?
When Apple released OS X Mavericks, free for users of OS X 10.6 or later, it also unleashed iWork '13 and iLife '13. Needless to say, with individual users each downloading 20GB each, Apple needed to deliver massive volumes of data to millions around the world.
In fact, according to web metrics firm Sandvine, OS X Mavericks and iApp upgrades led to a 10X spike in Apple update activity on release day, October 22. That's nearly twice the data volume generated by the OS X Mavericks release.
Since then, however, OS X Mavericks adoption has largely stalled.
The Fairer Platform, which has been tracking Mavericks adoption, noted that first week OS X 10.9 market share hit 12 percent and has since plateaued at about 15 percent. That's about half the current adoption rate of OS X Mountain Lion's, last year's Apple desktop release.
Again, what's up with that?
Mavericks Adoption Turns into a Bug Hunt
Although Mavericks is free, only so many users, lab rats if you will, were willing to take the plunge. Further, those users discovered a number of bugs that affect Safari, Mail, iBooks and networking (SMB2).
None of these problems alone represents a show stopper per se. Nevertheless, enterprise sys admins and cautious individual users alike are sitting on their hands until Apple addresses these issues.
That said, Apple has just seeded OS X 10.9.1 to developers.
The question is, though, will Mavericks adoption resume its upward climb?
Are you an early Mavericks adopter or have you held off installing OS X 10.9? Finally read to upgrade?