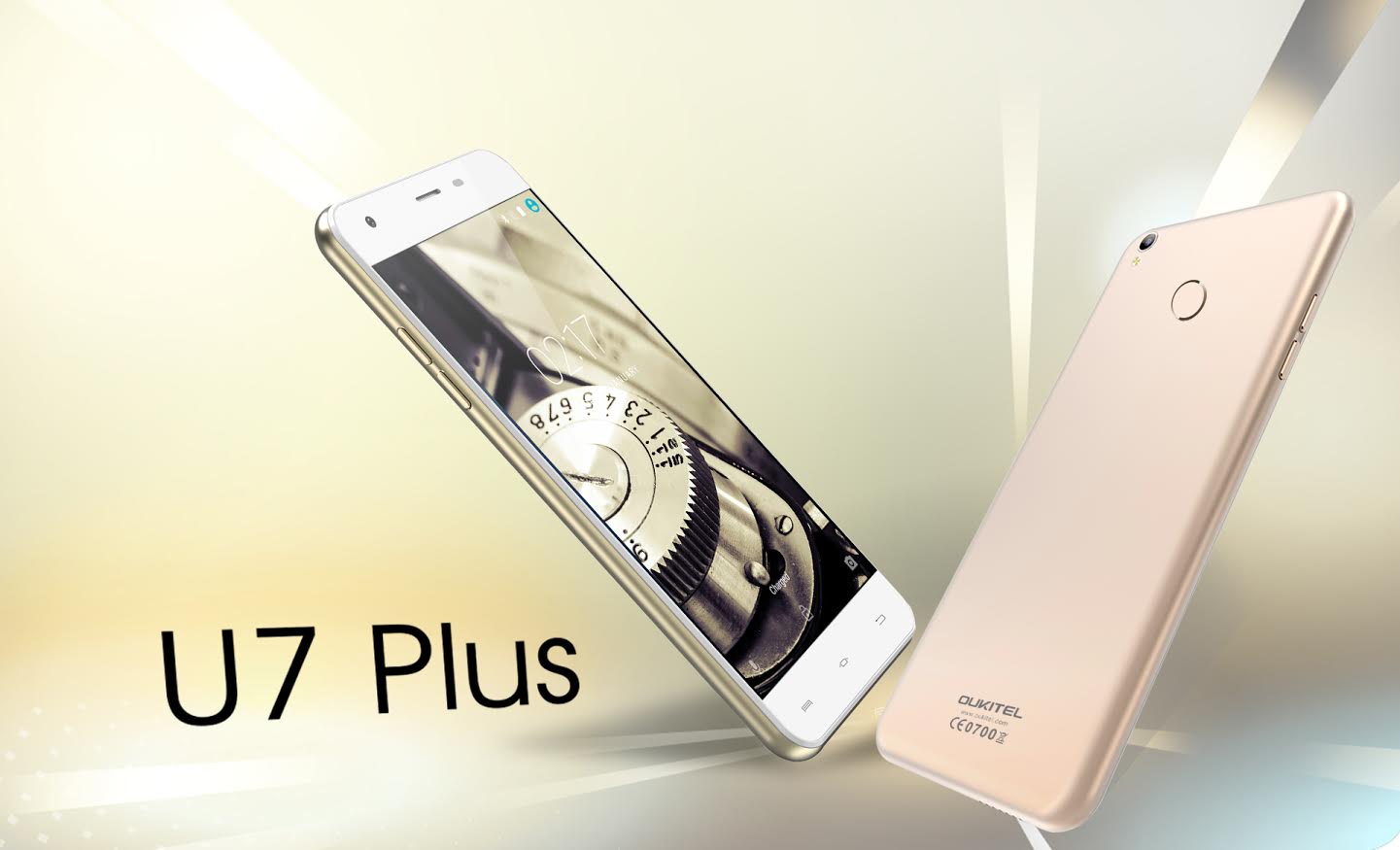 OUKITEL is a manufacturer that has gained popularity for its devices featuring massive battery capacities. We now turn out attention to a mid-ranged phone, though it might not look appealing to you guys thanks to 'flagshipless' specifications. However, OUKITEL is attempting to solve one more problem for consumers. First, it was granting them extensive talk time, and now the other happens to be card expansion freedom.
Before we talk about the highlights of the smartphone, let us do a quick round-off of the hardware that is expected to present inside the OUKITEL U7 Plus. First off, a 2.5D display is going to be a part of the configuration, and the difference between this display and a 2D display is an aesthetic upgrade. It gives the impression to the user that the display is melting to the sides, thus resulting in a bezel-less look. Inside the body of OUKITEL U7 Plus, you'll find a MediaTek MT6737. In short, it will act like the successor to the company's MT6735, and is running four Cortex-A53 cores at a speed of 1.3GHz.
Aside from this, you have 2GB of RAM and a 720p display plus 16GB of on-board storage. While there's very little to comment on the hardware, the main perk of owning the smartphone is when you decide to increase your card expansion requirements. Unlike manufacturers who for some reason place hybrid SIM card trays inside their devices, OUKITEL U7 Plus comes with a SIM tray that can accommodate not two, but three different cards.
For those that don't know, a hybrid SIM is either able to accommodate two cards, or one storage card and a single SIM card. With the U7 Plus, you will no longer need to make a choice between the two configurations, as you can opt to place in two SIM cards and a microSD card with a capacity of 32GB. While the capacity isn't much to boast about, we hope that OUKITEL continues this trend to focus more on what consumers want.
The smartphone is going to go on sale during the month of August, so during that time, we'll update you on all of the required details.