Due to the always rising cost of music licenses, Pandora will be increasing the price tag of its ad-free music service to $5 a month from the previous $4.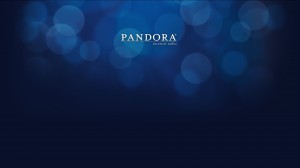 Pandora says that the royalties paid to musicians have been rising steadily over the past five years and they anticipate a 9% increase in 2015, meaning that it is necessary to raise the price of their monthly music streaming plan.
We've been fortunate to be able to offer Pandora One at an affordable price since its debut in 2009 at $36 per year and later with the introduction of a monthly subscription for only $3.99 per month. Over this same period, the costs of delivering this service have grown considerably. – Pandora
The relatively small monthly fee increase should not result in Pandora losing users, though it does show that entering the music streaming business will become more costly as time moves on.
Outside of the price hikes, annual plans will also no longer be offered, according to a post on the company's blog. This means that current annual subscribers will be notified of the change and switched to a monthly plan once they are near the end of their current subscription period.
If you are already using Pandora and paying month-by-month, you should not experience any change, as the company has stated that it will not increase the price for current subscribers.
Our listeners are our top priority and, while this affects only a small percentage of our listeners (3.3 million subscribers of more than 250 million registered users total), we hope that you understand why we have taken these steps. Our goal is to continue to be your go-to internet radio destination and enable you to hear the music you love wherever and whenever you want. – Pandora
Annual subscribers are also being treated as nicely as possible since they will be able to pay the current $4 monthly fee rather than $5 once Pandora automatically changes over their plan.
Summary

: Pandora is increasing the price of its ad-free streaming service from $4 to $5. It is also getting rid of the annual payment option. This price increase is attributed to a rise in licensing costs.

Image Credit: xbmc