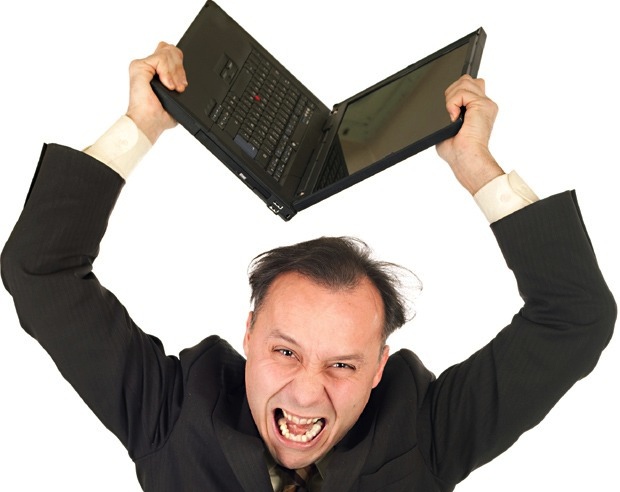 The author behind "The PC Doctor's Fix It Yourself Guide" and "Build the Ultimate Custom PC" has given up on Windows and, adding insult to injury, is using a MacBook Pro, which he calls the "the most reliable system" he's ever owned.
Here's a guy who wrote the book, more than a few, actually, on using Windows and he has had enough.
Adrian Kingsley-Hughes is the Windows guru in question and he has scorn for his former platform of preference:
But now, other than for test systems and virtual machines, I carry out my day-to-day work on a variety of OS X, iOS and Android systems. I barely give my Windows PC systems a second glance. My primary work system is a MacBook Pro, and in the ten months I've had it it's flawlessly done everything I've asked of it, from run Microsoft Word to render 4K video. I've lost count of the number of notebooks I've owned over the years, but this MacBook Pro is, by far, the most reliable system I've owned, and I put part of that down to the fact that it doesn't run Windows.
Former PC doctor Kingsley-Hughes isn't just apostate, he's come over to the Mac side and is loving it.
"It might sound odd, but writing these words actually makes me sad," he observes. "I devoted my 10,000 hours to mastering the platform, plus thousands more, and got the point where there wasn't a file, registry entry, or command line trick that I wasn't familiar with."
No need for any of that bull-crap anymore. In fact, Kingsley-Hughes has compiled a long list of crap he won't be dealing with now that's he's gone Apple and Mac:
Support fatigue — Troubleshooting is costly, time-consuming, and frustrating, and while I once used to relish the challenge, I now try to avoid it whenever possible.

The shift to post-PC devices — Then Apple changed everything, first with the iPhone, and then with the iPad… And the great thing about these devices (and I'll throw Android in here with iOS) is that they're there when I need them. I've had an iPhone and an iPad for years, and I can only remember a couple of times when they've let me down.

The increasing irrelevance of the operating system — It doesn't matter what operating system is running my browser, so I'm free to choose the platforms that give me the least headache.

Change for the sake of change — One of the biggest problems I have with Windows is the way that it inflicts change on the user for no logical reason.

Windows is now the expensive option — Windows is now the only operating system I use where I have to pay to upgrade it.
Yes, while it's true that a Mac costs more upfront, the total cost of ownership is much, much lower.
So, former PC doctor Adrian Kingsley-Hughes, welcome to the family and may you learn to snark like the rest of us…
What's your take?
Image: ZDNet