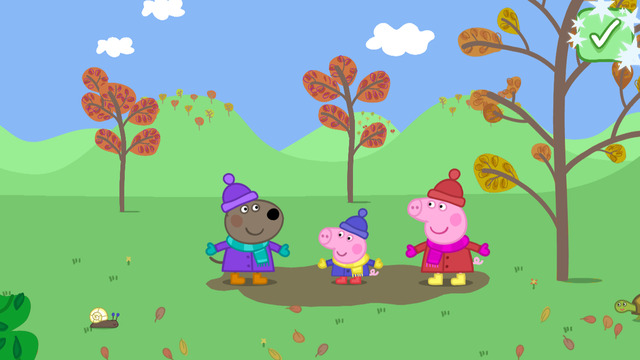 Developed by Entertainment One, Peppa Pig: Seasons – Autumn and Winter is a charming seasonal edition of Peppa Pig and takes you on new adventures through the Fall and winter snow.
Peppa is a loveable little pig who lives with her brother George, Mummy Pig and Daddy Pig. Peppa enjoys playing games, dressing up and going on outings. Already a highly successful TV show for kids, Peppa Pig: Seasons – Autumn and Winter is a great way for kids to engage with their favourite character on the iPhone or iPad.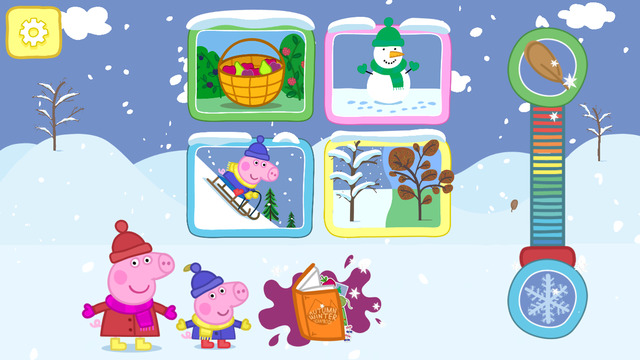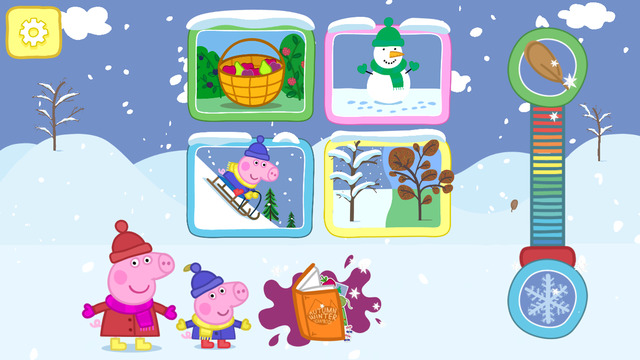 Peppa and her family rug up in hats, scarves and turn the heater right up in this seasonal adventure. Take part in four different mini-games, from picking fruit and turning it into juice or jam to building a snowman and decorating it with a carrot-nose, mittens and a hat. There's a tobogganing race, you can throw your own snowballs and jump in puddles – children are immersed in Peppa Pig's colorful world.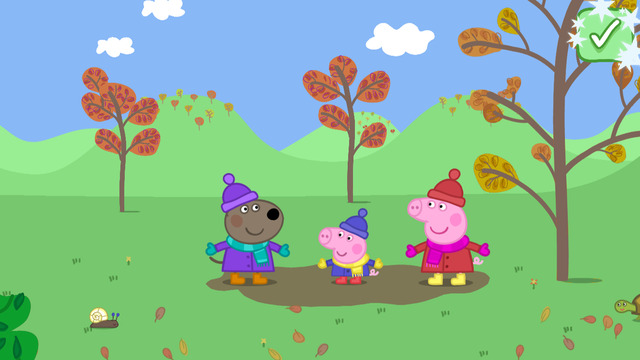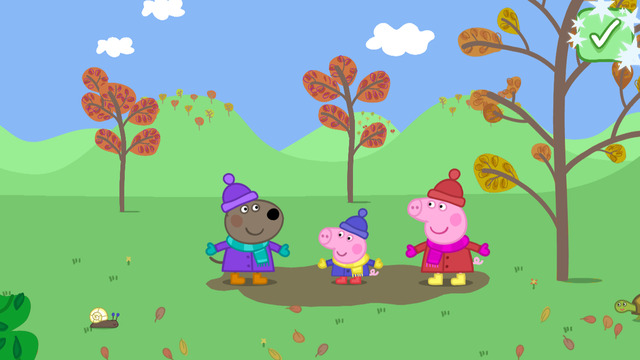 With completion of each mini-game you earn stickers for your scrapbook. Several of the games have different paths to take, offering different ways of completing them and great replayability for kids. 'Collecting all the stickers' gives children incentive to go back and play again.
Story-book style narration throughout offers clear instructions for kids that make the game that much more interactive. It feels like you're playing the TV show – the level of polish is impressive. The interface is always simple and clearly laid out, with few options to choose from at a time. The game makes intuitive use of tap and tap-and-drag controls.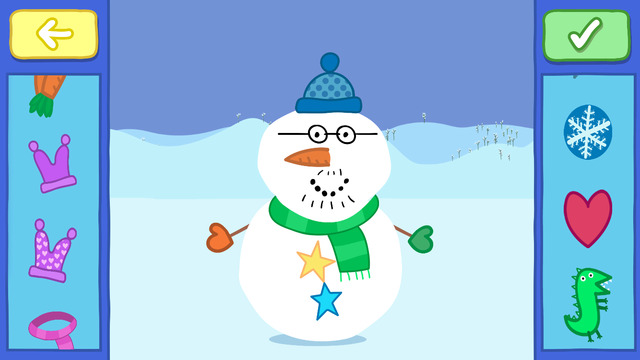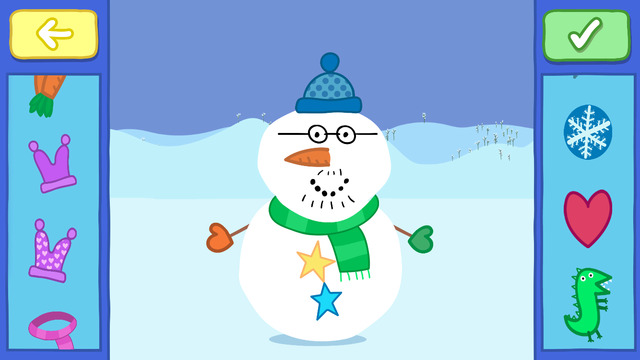 A $2.99 purchase, Peppa Pig: Seasons – Autumn and Winter has no in-app ads or purchases which gives parents great peace-of-mind. All-in-all a wonderful app for pre-school aged children and fans of Peppa Pig.
Peppa Pig: Seasons – Autumn and Winter requires iOS 8.0 or later. Compatible with iPhone, iPad, and iPod touch.