Perfect Cake Slices: More Knifing Fun than you can Handle!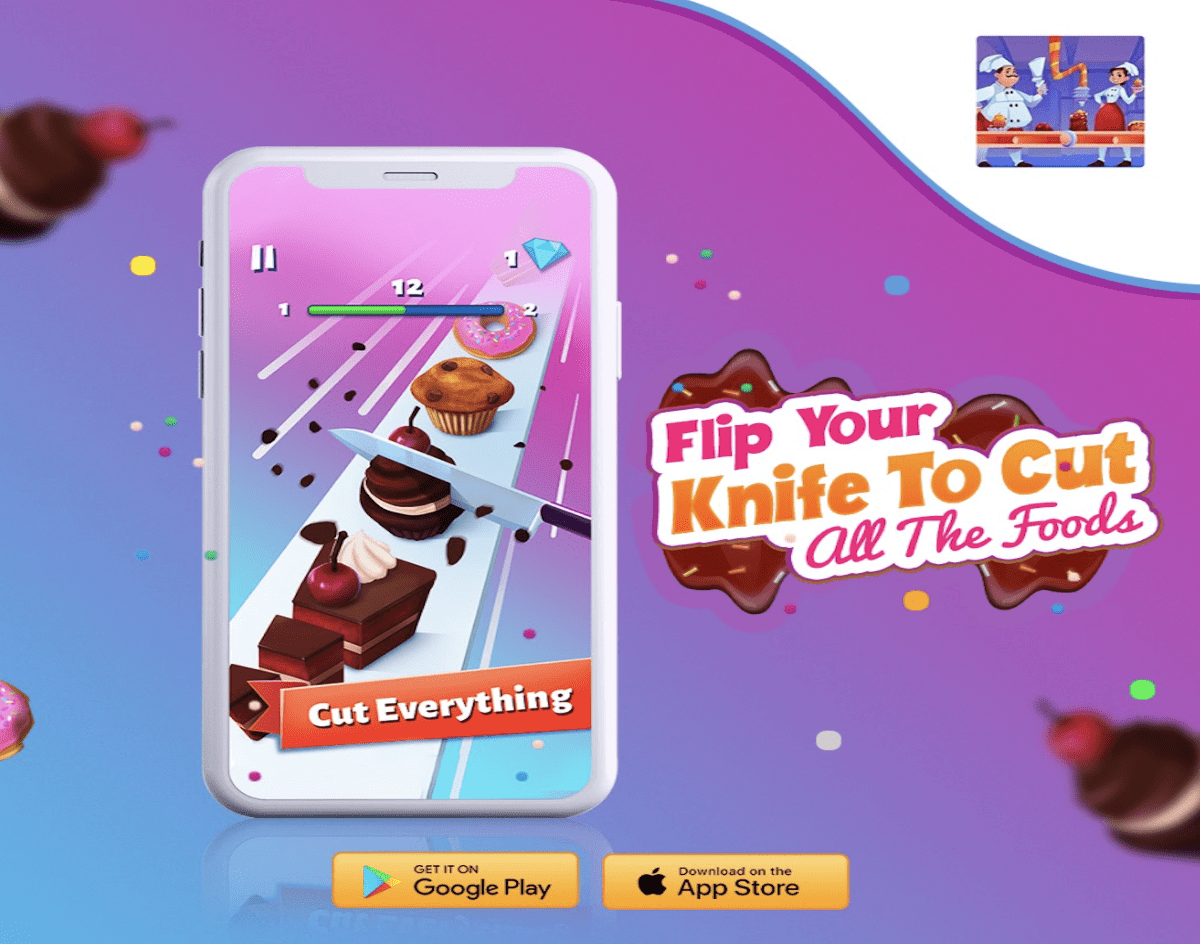 App Concept
Everyone loves cake, but in the all the new Perfect Cake Slices, this beloved pastry stands between you and victory. So what are you going to do about it? Slice your way to the finish line and become the undisputed perfect cake slicer! Fun doesn't have to be complicated, and this app turns simple, usually mundane chores into the most exhilarating tasks ever! Perfect Cake Slices is all about how fast you are with your fingers, and it enhances players' reflexes for better intellectual development. Most importantly, it's a fun way to tick down seemingly countless hours to spare!
Features of the App
Perfect Cake Slices is available for free download for Android devices. This PlayStore favorite offers the following for its players:
Are you downloading the game for a three-year-old? Do you intend it for the elderly, or would you like to play yourself? No problem! The simple concept ensures ageless entertainment!
With sound effects matching the visually striking game physics, Perfect Cake Slices is as real as cake cutting gets!
Does a poor internet connection often limit your game time? You don't need to worry about that with this app's offline playability ensuring you can play anywhere, anytime.
Beguiling themes to improve the aesthetics of the game's interface. Beyond the default one, there are other cool backdrops to unlock as well.
An easy-to-understand, single-tap gameplay feature that makes the game simple for everyone
How Perfect Cake Slices works
Several cakes line the track, and your goal is to slice them all! Be careful where you tap your knife, though, because not everything on the conveyor belt is to be cut. Dodge trays and other obstacles cutting only the pastry you're supposed to; otherwise, you'll fail the level. Beyond cake, you can also unlock other bakery items like cupcakes and doughnuts with diamonds earned as you complete levels. Choosing to watch advertisements is an easy way to unlock diamond rewards to unlock more items.
How the App Stands Above its Alternatives
The sound effects and graphics are perfectly in line, offering an excellent and super realistic environment and visual presentation in general. You can almost hear and feel the smooth satisfaction of slicing through the pastry, with the interface's realism quite hard to match in the genre.
The 4.4/5 PlayStore rating speaks highly of the success of the Perfect Cake Slices app. It's one that you should make space for on your home screen!